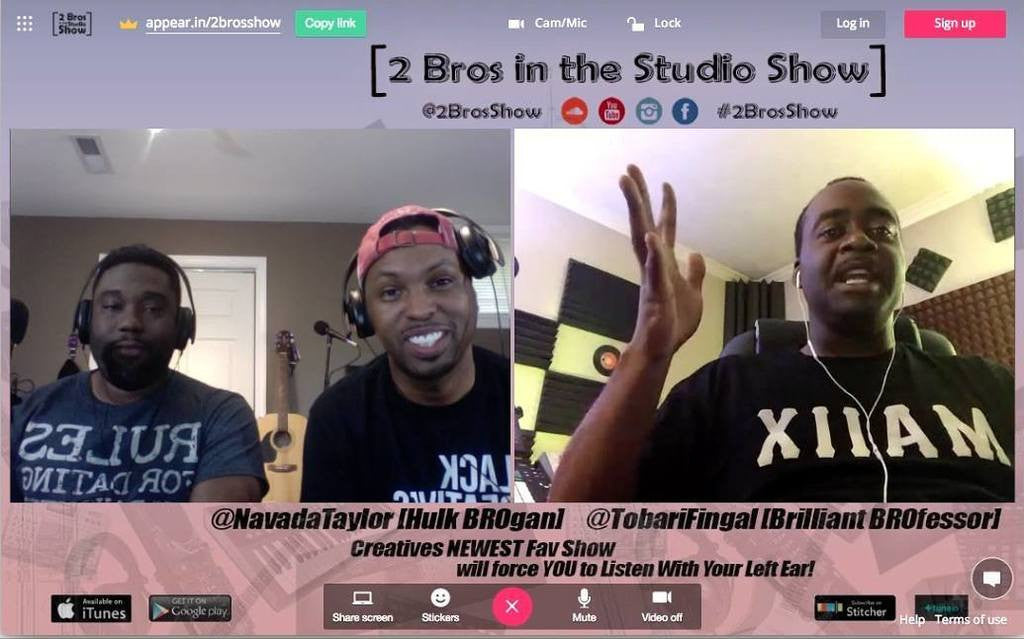 2 Bros in The Studio Show: Episode 38 Podcast on How to Design Your Future
I am late in the game with posting this producer podcast I was in a few months back. Anyway, I would like to salute the 2 Creative Geniuses from 2 Bros in The Studio Show. Thanks for having me as a guest fam.
Hear how having faith, a plan, and action got me working with Polow Da Don and Timbaland. We'll get to geek out a lil on this episode as well. What we have in common. My crazy journey, gear & tech, my sample packs, my Sound Oracle products, and what it takes to from zero to sound designing HERO according to the 2 Bros!
 So if you want to learn about this show and their awesome content...
Join the conversation.
 ABOUT 2 Bros In The Studio Show
Navada & Tobari hosts this innovative podcast made by CREATIVES for CREATIVES. They have a line-up of working and successful people that are equally excited to drop some real-world knowledge. Their goal is to educate the indie artist(s), learn for those who are "living the dream", and build up the DIY'er with real conversations with real people in the Entertainment Industry, targeting not just the "stars", but those that make it possible to become a STAR.
They talk about everything from categorizing legendary artists and other influential people in the music, and entertainment industry, to the psychological profiling of Hip-Hop, to the essential processes for being an effective and professional home creative.
In their podcast, the 2Bros creates awesome video content that includes segments such as clips from the show, MindYa Business, Studio Crushers, and even celebrity interviews, and so much more. 
UnQuantized #9 Contest Winner | Best Place to Live for Music | Best Platform for Producers