3 Reasons Why You Should Mix At Low Volumes!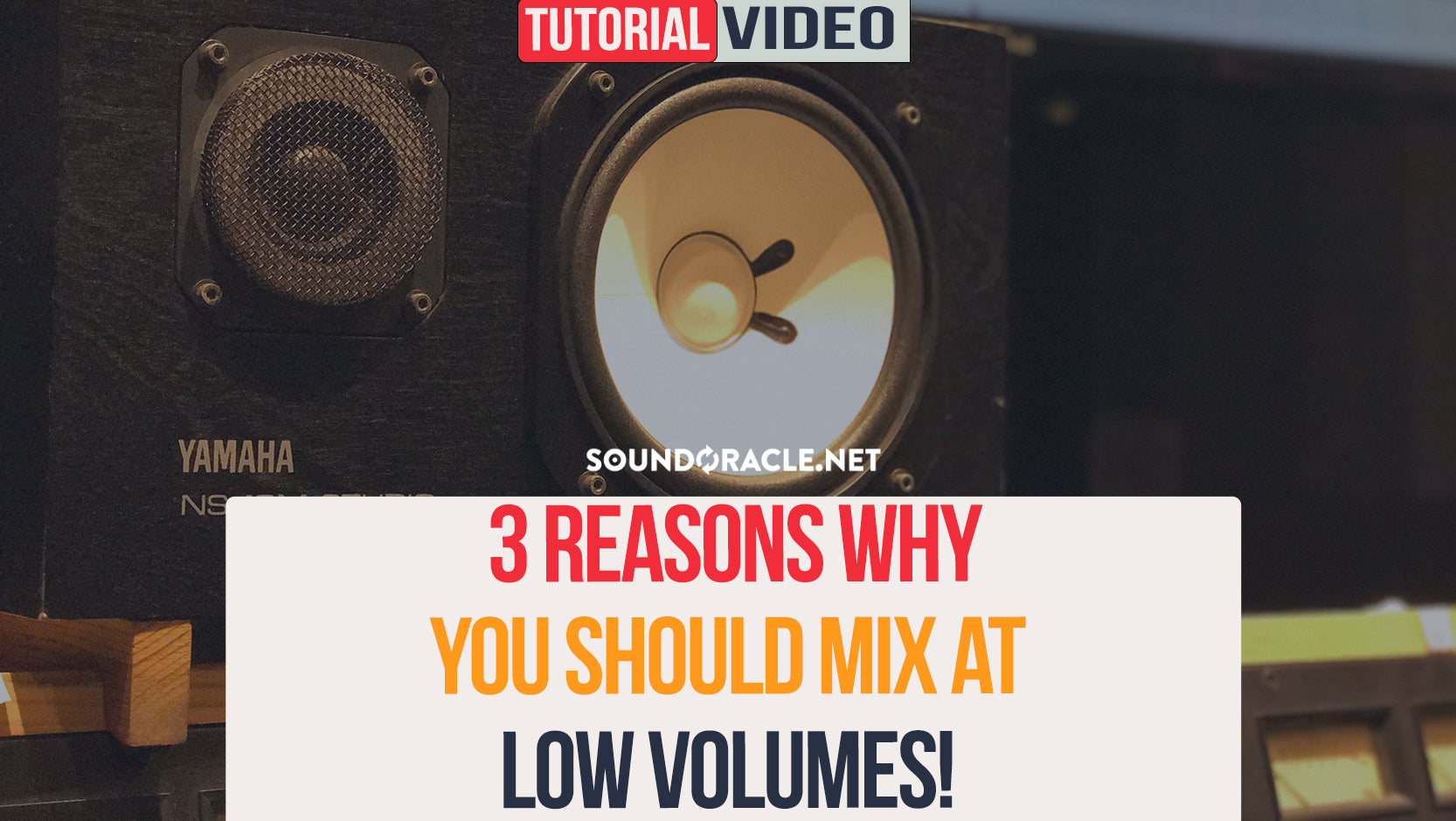 3 Reasons Why You Should Mix At Low Volumes!
This week's tutorial breaks down one of the best mixing cheat codes, mixing at low volumes!

Mixing at louder volumes can be tempting & maybe even more enjoyable at times, but did you know that mixing at lower volumes can result in a higher quality mix with better volume balances & dynamics? In this video we discuss the benefits of mixing at lower volumes & why it will leave a big impact on your end result.

Follow along as professional engineer Realistic gives you 3 Reasons Why You Should Mix At Low Volumes!


JOIN MY UNQUANTIZED PODCAST COMMUNITY
Don't miss out Unquantized Podcast Live & Interactive by @soundoracle + @triza starting at 4 pm every Friday @IG !!!
YouTube `
Instagram

THE ART OF BEAT MIXING VIDEO COURSE
Producers have eagerly been awaiting this groundbreaking video course & it's finally available to access. Giving your beats a professional mix is a standard that's expected from major labels & publishing companies when trying to get your beats placed. Our brand new coursework will teach you everything you need to know to ensure your beats have an outstanding mix & loud clean master. Save thousands of dollars by not having to enroll in school & save hundreds of hours from watching the wrong the tutorials.

What's included?


Over 5 hours of expert techniques
Mixing cheat sheets in PDF form
An easy to understand, concise layout
Small, digestible chapters with quick access to the info you need
Everything you need to know to mix your beats professionally