5 Common Compression Mistakes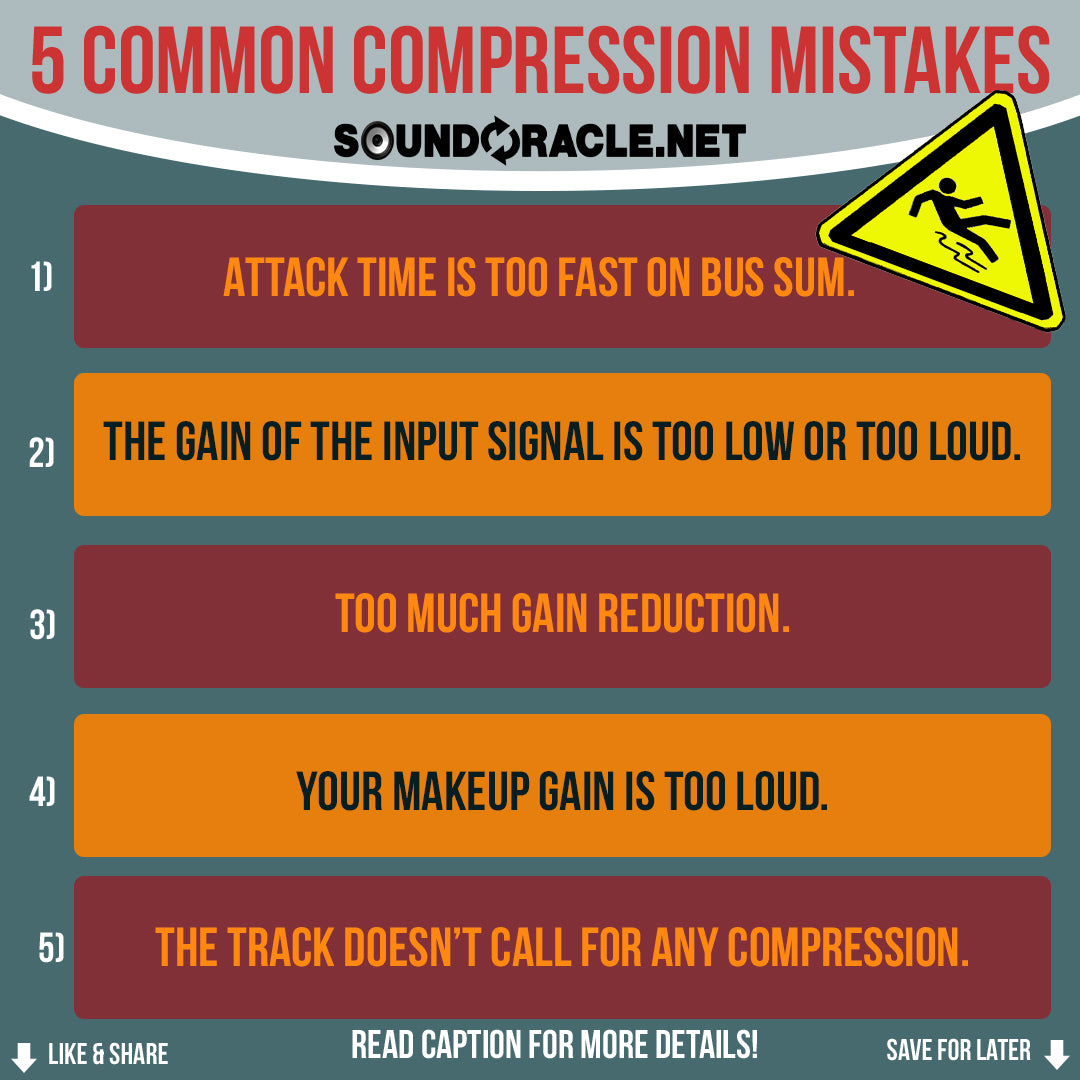 5 Common Compression Mistakes
Compression is a great tool, but there are a few things to consider or watch out for.

• Attack time is too fast on bus sum. For channels like drum sums & the master, fast attack times destroy transients.
• The gain of the input signal is too low or too loud. Adjust the gain on your original track to get better results.
• Too much gain reduction. If you compress your track too aggressively you will squash the life out of it.
• Your makeup gain is too loud. Too much makeup gain can cause distortion. Adjust your channel volume too.
• The track doesn't call for any compression. Sometimes certain tracks are better off left alone!

Another compression gem is knowing when to compress versus when to automate the volume instead. Sometimes riding the channel fader is the best form of compression to use.



JOIN MY UNQUANTIZED PODCAST COMMUNITY
Don't miss out Unquantized Podcast Live & Interactive by @soundoracle + @triza starting at 4 pm every Friday @IG !!!
YouTube `
Instagram

Realistic Production - Engineer
Realistic is a Music Producer and Engineer located in the Twin Cities. He has been producing music for Hip-Hop & Pop music since 2004. In 2017 he graduated with an AAS in Music Production & Engineering. Real is the chief mixing engineer for SoundOracle.net where he mixes all loops & sounds found on the site & also provides mixing & mastering services on the site to artists & producers.

CONNECT WITH REALISTIC
Website: www.realisticproductions.net
IG: @RealisticProductions
Twitter: @Realistic_Pro
FB: @RealisticProductionsLLC
Apple Music, Spotify, SoundCloud, etc. - https://fanlink.to/bwW5