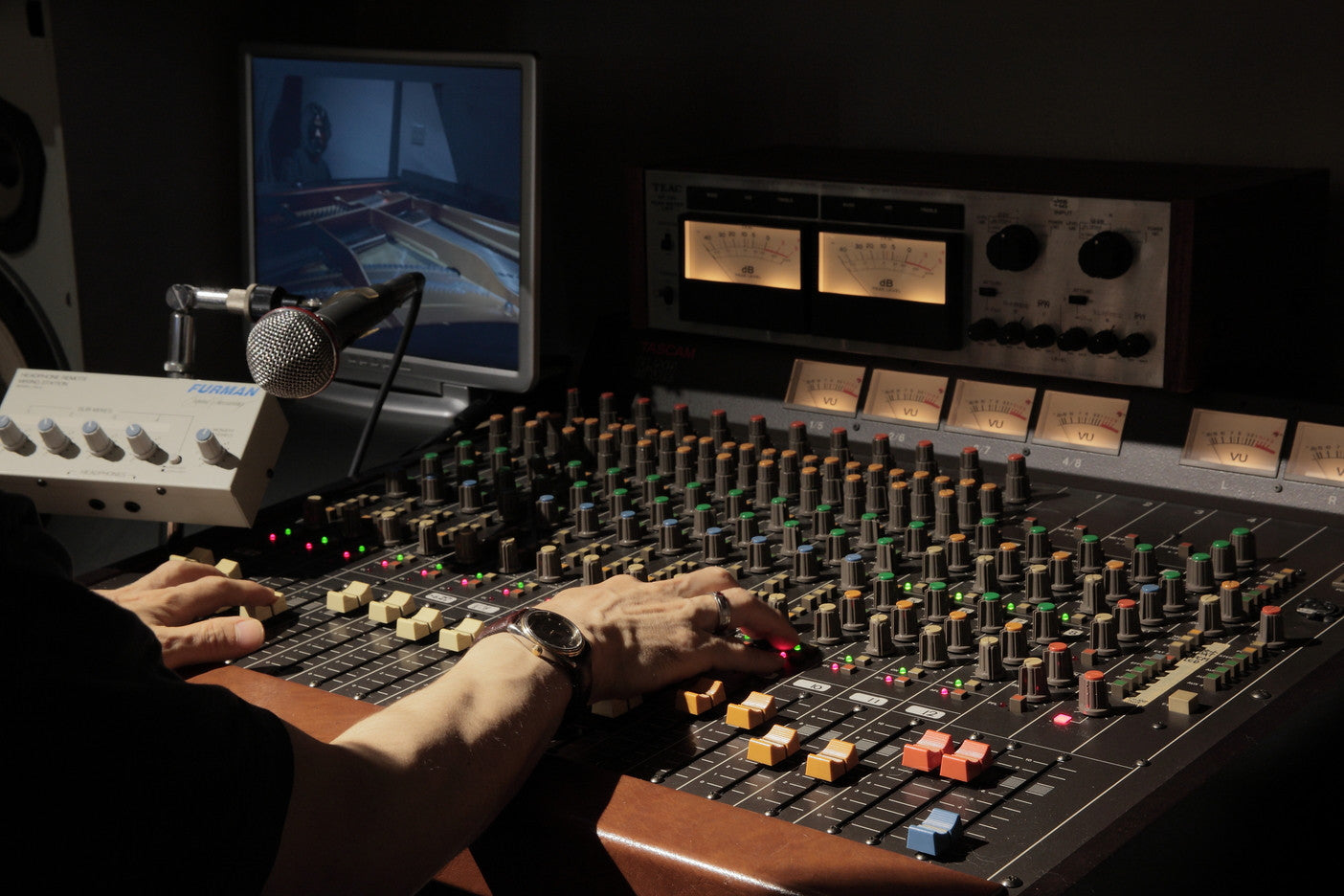 The power of music dictates our moments, our creative artistry, and our own vibe. As a music producer for quite some time now, I first defined my role in order to help me recognize my path to help achieve overall excellence with my music. If you are ready to take your music production to the next level, I've put together a list of things every music producer should do to help improve the quality of your music now.
Experiment
Many producers call their studio "The Lab." However, some are afraid to explore and experiment on their music. You have all the access to the greatest music technology that man has ever known at your very own fingertips. Stop using those same drums beats. That same sound chord progression you used in the last 5 beats. Try acting as if this is your first beat you ever heard. Try to step out of the limiting rules you've developed over time.
Why not try using different tempos. Make a track by using only one sample pack. Or, resampling and mangling your own tracks. You can even use time constraints, "the make a track in X minutes trick." Randomize your parameters, use different time signatures. All of those buttons, knobs, and parameters are there for a reason. Go h.a.m. them out. Some of music's greatest hits were born out of pure experimentation.
I am not trying to say make everything sound spastic. It, however, does mean you should deliberately make an effort to go outside the patterns that you usually follow. You must push the boundaries a little. Don't waste all that potential. Become a mad scientist!
Organize Your Sounds
Are you guilty of not being organized with your sounds? As you know, I am guilty too but I know I should really do them. By being organized, it will definitely help you with your efficiency and workflow. Would you like to search through hundreds of sounds to find the ones you're looking for? Definitely not!  You must organize your sounds so when that great ha-ha moment of inspiration hits you, you can lay down that perfect drum beat.
Remember, there is no set system for organizing you're sounds. Organize them in a way what works best for you. For example, I have some sounds that I organize in chronological order. Because it is easier for me to know what is in those folders based on when I made them. I also have a few sounds that are organized by location because I may have been in a different studio or even a different city when I made them.
Master Your Equipment
In the world of music, we live in a world of many choices when it comes to audio production tools and software. Yet, occasionally, the choice can be confounding. It is easy to get lost in all the options that you are constantly looking for the next gear or piece of software in order to bring your production to the next level.
You see part of becoming a better producer is by sticking and mastering your kit. Be patient. Learn first to use your gear inside and out. If you need to take it to the next level, and then only jump ship. Start out with free software's and learn their processes. Then as you improve your knowledge, consider premium versions with a strong foundation of knowledge.
As producers, we do rely heavily on technology. And this is not to say that it's not important to have good gear or software. If you keep trying for the next DAW and VST, you're only going to brush the surface on everything you use. Instead, try choosing your tools carefully. And stick with them to get the most out of them.
Well, this happened to me a few times... Source
Use Templates
The best way to maximize your workflow is by using templates which will allow yourself to stay in a creative zone.
Things like:
Setting up routing

Remaking your master chain

Organizing tracks
Do these things in advance so the creative right side off your brain will do the work. Instead off the logical left counterpart. I find that using too much logical thinking during the creative process can often lead to getting stuck on the nitty gritty of things. Of course, you'll still have to change or add things while creating. However, this way will get the technical things out of its way.
Collaborate
Callab, collab and collab! As this is one of the best ways to inspire creativity. For songwriters, it is never easy to share a musical idea, lyrics or melody as creating a song is like exposing your soul and your emotions. They are more amplified with the positive or negative feedback. The fear of hearing a bad feedback can often hold people back from the collaborative process in making music.
Gotta realize what you need, you already have... Source
Look for producers who are better than you as they will be able to teach you new techniques to help put you to the next level. Expound your friendship with rappers, singers, other producers, and friends as they will see things from a different perspective, and in turn will open you up to new ideas. It might be a certain melody or chord progression, or even a whole new genre. Remember, the greatest music was made through collaborative efforts.
Stay in the Know
As a music producer, you must stay in the know. Subscribe and visit websites and YouTube channels that often post about the newest production techniques, plug-ins, and sounds. This is a great way to take advantage of the newest wave of resources before most producers catch on to them. Who knows, you just might find some gems that most people will never know about.
Invest in the Quality Sound Packs
A dish is only as good as its ingredients! Think about it like this, the foundation for your success is music; the elements that make up that foundation are your sounds. Getting new quality sounds comes with a whole host of benefits which includes instant inspiration, less producer block, saves you massive amounts of time and speeds up workflow and lastly, it will naturally make you want to create more music.
***
Thanks for taking the time and hope you enjoyed this article. If you have questions about my processes, feel free to ask! And if you have other tips of your own; I'd love to hear them as well. Please do share them below.
NEW PROMO!
BUY ANY BUNDLE DEAL AND GET 30% OF THE PURCHASE PRICE INSTANTLY - NO PROMO CODE NEEDED

PROMO ENDS ON WEDNESDAY - AUGUST 3,2016
Limited Time Only