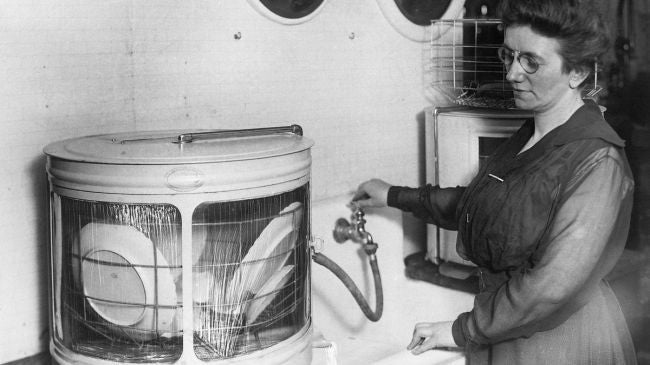 Get a helping hand from these indispensable studio tools
As a computer musician you probably spend most if not all of your software budget on virtual instruments, effects plugins, DAWs, soundware and all those other fundamental things that it would be clearly impossible to make music without.
However, there's a whole world of less glamorous but equally important music production utilities and accessories out there that you may be blissfully unaware of. So, to right that wrong, we've put together a round-up of what we consider to be 13 of the most essential of them.
Here, you'll find tools to help with signal routing and analysis, recording your computer's system audio, keeping your DJ mixes in key, simulating speakers in headphones and more. None of our baker's dozen is particularly expensive - indeed, quite a few of them are free, or have a sibling free version - and while we doubt you'll need anywhere near all of them, we'd put money on there being at least one application or plugin here that could find a place in your studio and workflow.
1. Mixed In Key
If, as a DJ, you've yet to discover the joys of harmonic mixing, Mixed In Key might well be the app for you.
Now at version 7, Mixed In Key analyses your digital music collection (a one-time process) and reveals which songs are harmonically compatible with each other, in order to facilitate harmonically seamless mixing between them. The key of each song is displayed using musically unintimidating "Camelot notation", and by then using the Camelot EasyMix Wheel for guidance, you can transition from key to key throughout your set, safe in the knowledge that there won't be any clashes or awkward segues.
It's easy to use and thoroughly effective - just ask star endorser David Guetta!
2. Rogue Amoeba Audio Hijack 3
An absolute must-have for any Mac-based samplist, Audio Hijack makes capturing any audio running on the host machine a snap. Use it to capture movie dialogue, YouTube video soundtracks, internet radio streams, soft synth jam sessions and anything else that might prove useful in your productions.
The latest update to Rogue Amoeba's venerable app introduced an entirely redone interface, a powerful new modular workflow, task-orientated presets, FLAC recording, multiple simultaneous recorders per session and more. It also supports Audio Units plugins alongside its own built-in effects.
For the simple business of recording, say, the output of your Mac's DVD player, it's actually rather overpowered, but its deeper functions can be easily ignored by those who don't need them.
The free version of Audio Hijack adds noise to recordings more than ten minutes long, but if that becomes an issue, you can upgrade to the full Audio Hijack Pro for $49.
3. Smartelectronic s(M)exoscope
The brainchild of Smartelecronix' Bram, s(M)exoscope is a VST/AU oscilloscope plugin that's earned itself a place in countless software-based studios due to the fact that there are surprisingly few alternatives available, and the price: it's free.
The input signal appears as a waveform in the main display, with the optional Analysis tool listing various of its qualities at the selected point, including amplitude, and distance from the start of the wave in samples, seconds and miliseconds. Should you want to go beyond the basics, you can tweak the waveform resolution and amplitude, and switch between four display retrigger modes.
S(M)exoscope is a plugin that no engineer or producer should be without. The only downside - and it's quite a big one - s that it's 32-bit only, with little chance of ever being updated to 64-bit.
4. HoRNet SongKey MKII
For the producer untrained in music theory, working out what key a track is in can be confusing and frustrating. Enter SongKey MKII, a VST/AU/AAX/RTAS plugin that employs "advanced artificial intelligence algorithms" to figure it out for you.
With just two buttons - Reset and Follow Key Change - SongKey couldn't be easier to use. Load it up on your DAW's master channel, start playback and watch as it analyses the input in real time in the top section, revealing the chord being played at any given time; and makes its best guess as to the key of the track as a whole in the bottom section, listing the three most likely possibilities along with the probability of each being the right one.
As well as its obvious use in the studio, SongKey MKII also makes a handy tool for DJs looking to organise their tracks by harmonic content.
5. Auganizer
While Logic Pro X 10.2's Plug-in Manager finally lets us organise our Audio Units by 'category' and developer folders, if you want even more control over your plugins, or you're using an older version of Logic, Auganizer is the answer.
Trumping Logic's basic AU menu reconfiguring, Auganizer enables you to create deeper folder hierarchies, rename developer folders and more besides, all within a native OS X interface modelled on the Finder, complete with Coverflow and batch editing.
Auganizer is priced £24.99, and a feature-limited demo is available for evaluation before buying.
6. Voxengo SPAN
Another classic freebie, SPAN is a fast Fourier transform spectrum analyser plugin (VST/AU) that works with mono, stereo, mid-sides and surround signals.
It boasts a wealth of configuration options, with adjustable parameters including Fourier block size, spectrum smoothing and FFT window overlap percentage. Additionally, a secondary spectrum can be displayed behind the primary one in the main display, giving a simultaneous second layer of information -'all-time maximum', for example.
Further options include K-system metering, adjustable ballistics, correlation metering and A/B comparison. There's also a 'Plus" version of SPAN available for $39.95 that adds real-time spectrum import and export, PNG export, and static spectrum displays. For the vast majority of users, though, the free one more than gets the job done.
7. Bome's MIDI Translator
Available in Classic (free) and Pro (€59) versions, MIDI Translator is a "MIDI and keystroke mapping tool" that lets you freely map various input triggers (Incoming Actions) to output triggers (Outgoing Actions), enabling control of the software running on your Mac or PC by MIDI messages.
And by control, we don't just mean the usual MIDI controller type stuff that your DAW already makes possible - MIDI Translator can 'convert' MIDI data to assignable keystrokes, mouse movements, program launching and more. It's powerful stuff with all manner of live and studio applications, and it works the other way, too, translating keystrokes to MIDI.
MIDI Translator Pro offers more Actions than the Classic edition, but the all-important MIDI-to-kesytroke functionality is built into both, so you don't have to spend any money to try it.
8. Bome's Mouse Keyboard
Most DAWs now include their own 'musical typing' keyboard, but if yours doesn't, or if you want to be able to play your standalone virtual instruments without having to hook up a MIDI 'board to do it, Bome's nifty Windows application has you covered.
Mouse Keyboard is a virtual keyboard, complete with pitch and mod wheels, and six user-assignable MIDI CC knobs, that can be played using your mouse (incorporating several key-modified actions, such as lowering velocity with the Shift key held) and/or QWERTY keyboard.
As well as the basics, you can also construct custom chords for triggering via single notes in the Chord Editor, transpose Mouse Keyboard's output in the Transpose window, and use your mouse wheel (and a joystick!) as a MIDI controller.
9. Soundflower
A perennial Mac music essential, Soundflower is a system extension with which audio can be routed between applications on the host machine - a sort of internal audio driver, if you will.
Using Soundflower, you can, for example, send the output of a media player straight to a DAW for recording dialogue samples; or send the output of your DAW to an 'always recording' audio editor, for capturing any 'happy accidents' that might occur during a production or sound design session - just select Soundflower as the output for one and the input for the other.
Coming in 2- and 16-channel configurations and totally free, the only snag is that you might have to do a bit of fiddling about in OS X's Audio MIDI Setup to get Soundflower up and running. That's a small price to pay, though.
10. Expert Sleepers Clocker and Latency Fixer
Expert Sleepers' coldly functional duo might not be the most exciting or inspiring of plugins, but they could get you out of a jam if you use outboard effects with your DAW.
Latency Fixer (Mac and PC) reports a user-specified amount of latency to the host (that has to support plugin delay compensation), which then automatically compensates for it, realigning the source signal to get it perfectly in time with the rest of the project.
Clocker (PC), meanwhile, simply sends a MIDI clock signal out to external instruments and effects, so that they can be run at tempos other than that of the host DAW's main clock.
11. Iced Audio AudioFinder 5
Another Mac music staple, AudioFinder is a ridiculously powerful "audio asset management system" that creates a searchable database of all the audio files on your system, then lets you go to town on it with metadata tagging, full Finder integration, bookmarks and favourites, MIDI-pitched auditioning, waveform visualisation and an endless array of 'power' features. It also offers a range of basic audio editing functions, including pitch and tempo detection, multiple sample extraction, batch processing, Audio Units support and so much more.
For its file management functionality alone, AudioFinder might well be the most life-changing $69.95 you'll ever spend, but add in all that other good stuff and it's nothing less than unmissable. Go get it.
12. Opus Locus LC Xmu
As anyone who's ever used one will attest, Mackie's Mackie Control Universal (or its functionally identical predecessor, Logic Control) is one of the most powerful DAW controllers money can buy - and with LC Xmu, you can harness that power using pretty much any standard MIDI controller.
A software layer that sits between your MIDI control hardware and your DAW, LC Xmu maps the output of the knobs, faders and buttons on your controller to faders, V-Pots and buttons of an emulated Mackie or Logic Control.
Despite only having to be mapped once during the setup process, like the Mackie Control, LC Xmu instantly remaps all assigned controls to the currently-active environment - mixer, effect, instrument, etc. Unlike the actual Mackie Control, though, it can also switch between LC/MC-compatible apps on the fly - in fact, it even adds that ability to the real hardware!
LC Xmu costs £29, and a time-limited demo gives you everything you need to decide whether it's right for you.
13. Beyerdynamic Virtual Studio
A free VST/AU plugin for Mac and PC from the German microphone and headphones giant, Virtual Studio is designed to simulate four speaker setups and listening environments - Stereo Studio, 5.1 Studio, Car and Big Venue - when monitoring through cans. It pulls this trick off using convolution technology, and while the results aren't 100% convincing, of course, they do give some idea of what you tracks might sound like in the aforementioned spaces.
There's also a pop-up dialog for replacing the four presets with alternative banks, but at the time of writing there are none available, and given that Virtual Studio came out almost three years ago, it seems unlikely there ever will be. Worth a download, anyway.
original article found here:
http://www.musicradar.com/news/tech/13-music-software-utilities-that-will-make-your-life-easier-631677
Give your tracks unique characteristics and amazing sound quality. Visit SoundOracle.net today.
[powr-countdown-timer label="Holiday"]