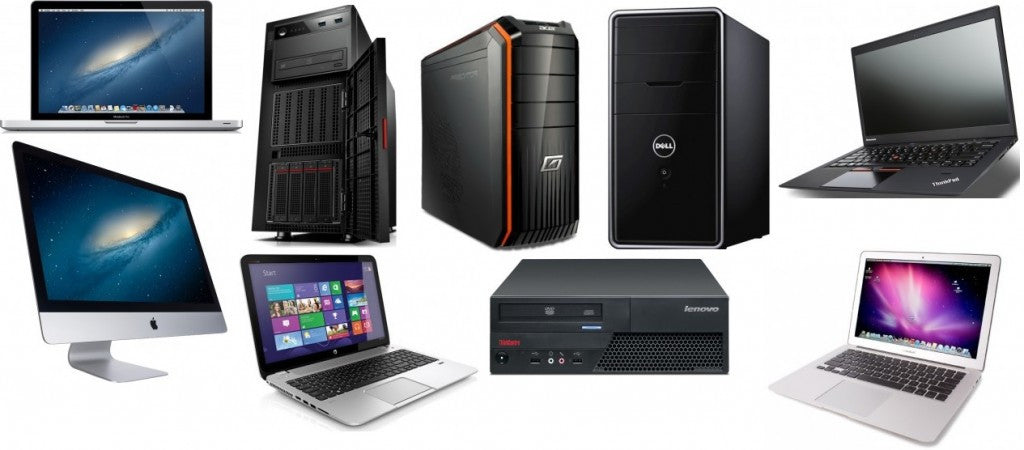 So you have the gear; keyboards, speakers, microphones, and most importantly, the ideas storming around in your brain. But what about the actual computer to act as the backbone of your entire digital music production setup? When it comes to a music making computer, we want to settle some anxiety you may have right off the bat: it isn't too big of deal which one you get. When we say that, we mean what kind, type, brand, etc. You will want to follow our checklists for musts so you ensure you have a computer that can actually handle the modern-day digital music production setup; however, there is a vast majority of models to choose from that will work perfectly fine. So relax! Let's get into the details.
How to choose your computer for music production
Your budget – As perhaps assumed, this is our first and foremost the biggest deciding factor. Although you don't necessarily have to drop thousands of dollars on your music making computer, the higher you go, the better overall quality your work flow will be. To have a fast and easy setup however shouldn't take more than a thousand bucks (and lower).
Mac vs. PC? Uh oh, we're not going to get into this debate. When it comes to music production, this debacle is quite overplayed. You need to understand that in the end both are merely just computers. There is not a preferred "brand" of computer for music making! The only deciding factor for using a Mac or PC (in our opinion) is explained in the next bullet point (or if you're "loyal" to a certain route, but that's not our business).
What DAW are you using? Do you have your digital audio workstation picked out yet? If so, this may steer you towards a specific Mac or PC choice. We would only go with Mac if you're planning on using Pro Tools (you'll want more RAM for this), Garageband or Logic since they are Mac-only. Otherwise, both can work.
Laptop vs. desktop – Here's another debate when it comes to computers for music. Nowadays, I've heard of producers using laptops at home considering how powerful and capable they've become in recent years. One of the biggest deciding factors for a laptop vs. desktop choice is if you're planning on traveling or performing live. If this is so, we'd grab a laptop since it'll work amazing for these purposes as well as can hold it's own while you're at home\in the studio making some tunes in between gigs. Otherwise, grabbing a powerful desktop PC\Mac has a lot of potential.
Our musts for computers for making music
Processors

– This is a tough one because a 3.0Ghz processor is a huge difference if it's let's say dual core or quad core. Process is extremely important (besides RAM below), because it allows us to work in a quicker, more fluid manner. In our opinion, the faster you can work, the more ideas you can get out of your head and into your music canvas. We would go with at least a 3.0 processor that is at least a dual core.
There must be

at least 8 GB of RAM

.
At least

500 GB of memory

– This is up to you, as some say 1TB at least; however, 500 GB is pretty hefty if you aren't downloading sounds and storing them on the computer or using the device for anything else (such as work, school, images and videos).
A

big enough screen

to work with (12″ and up).
We

don't think video cards matter

at all unless you're editing videos on the side. The stock card is feasible.
The top 10 best computers for music production and recording
The following list is our 10 best computers for production currently in the market. We made sure to choose a wide range of types. Also understand that there are new models of computers coming out almost weekly now, so don't let the "this one is new!" label get too into your head. We feel the following models are solid because of user reviews, specs, and overall reputation. Although many "versions" of these computers (different RAM, memory, processor) are out there, we link you to the best overall and suitable model (in our opinions, of course).
Let us know if you have any questions or comments!
Apple MacBook Pro
Here's the top Mac laptop for music making. Talk to many producers who have a laptop in their setup and they'll swear by it (if they're "Mac people" of course). In fact, there will probably be people who scoff at the thought of making music anything but this. You all can have your opinions; however, if you don't have a strong opinion yet, and if you want a computer for making music that you're confident others use, this is one to grab. There are many specification combinations available to fit within your budget range, too. MacWorld's article loves the MacBook Pro for music making.
Check price for the MacBook Pro: US | UK
Lenovo ThinkPad
We're typing on one of these right now. These things are tanks. Lenovo is a heavy hitter in the quality department of both laptops and PC's (we have a few of their models in this article for a reason). The overall build is very sturdy and they'll last you for quite a while if you're looking to invest in a laptop that will be around for a while. What's even better are the options they give you; you can go as high as you'd like in the RAM and processor department. We've linked you to one of our favorite models for music production and recording that's somewhere in the middle in terms of price range; however, if you can go higher, we'd say go for it if you have the cash.
View price for Lenovo ThinkPad: US | UK
Apple iMac
If you're planning on being a "studio only" producer (whether you're home, semi or even professional), here's the best Mac computer to buy. If you grab this, you can use their Mac-specific DAWs, such as Logic, Garageband, and of course Pro Tools. Even if you don't plan on using Pro Tools right away, you can always upgrade in a few years (we think this will last you at least 5+ years if you purchase a model with a decent specification list). So don't forget to keep the future (long-term of course) in mind when investing in a computer for music production, considering it's what holds the entire setup together. If you want a Mac, grab either this or the laptop we first presented and don't look back, we wouldn't bother reading on.
Check price of Apple iMac: US | UK
Lenovo ThinkServer
We've done a lot of research and talking to our friends who make music for a living, and when it comes to a PC that isn't Mac, the name Lenovo continued to come up. Although it really doesn't matter (really, it doesn't) which brand you grab, there are a few aspects to take into consideration: user reviews, reports on longevity, and stats on the quality of internal parts they use. That's why we feel as compared to some other PC brands like HP, Acer or Dell (although mentioned later), it's safe to grab one we've analyzed and have used personally. Therefore, this is our (our recommendation) choice for PC for producing music. Lenovo builds tanks, and the word among the internet supports that. Check the link for our favorite.
View price for the Lenovo ThinkServer: US | UK
Dell Inspiron 3000
We've had Dell around our entire lives, and although they had mixed reviews back in the day when it came to quality, the Inspiron 3000 has been recommend quite a few times when it comes to overall effectiveness, especially for music considering the specs are up there. If you aren't a fan of Mac and don't recognize the Lenovo name, we'd grab this one and check out the reviews for yourself. They have decent user support if you ever need (we suppose is a plus), and it doesn't hurt to have a brand name you're familiar with.
Check pricing for the Dell Inspiron: US | UK
HP Envy
Considering when we first started making music it was on an HP laptop (and it lasted us about 3-4 years until we upgraded), we have some first-hand experience when it comes to overall build and stability with HP laptops, especially for making music. Back in the day, it wasn't the fastest (and we'd recommend a PC if you're going to be in a home studio a majority of the time), but nowadays, RAM is typically in the 8GB range and processors are continuing to improve in laptops. Check out the HP Envy if you want a laptop that isn't Mac.
Check pricing\reviews of the Envy: US | UK
Acer Predator
Acer considers this a gaming desktop, and although obviously by the video card it is, the processor, RAM and overall quality of the machine works quite well for music making as well. We put this in here because it's just another option — although the PC's listed first and more suited (and perhaps a bit cheaper) when it comes to music production (since video cards aren't necessary with recording or producing), this is a PC to keep in mind while you shop if you indeed plan on perhaps playing games, making videos or other activities on a computer. I mean, it's not like you're buying a PC just to make music with (perhaps some of you are), so purchasing a computer that is more of an all-around type may be in your interest.
View price of the Acer Predator: US | UK
Lenovo ThinkCentre
This is Lenovo's bit of a mix between a laptop and PC. It's considered a "tiny" desktop due to the size, and when it comes to price it's relatively cheap as compared to many models we've listed in here. It's just another option; you may be looking for an in-the-middle price point and something that fits snug into your existing studio setup. It's also great for traveling if you plan on setting up a desktop at a friends or stage. Why not?
Check price of the ThinkCentre: US | UK
Apple MacBook Air
If you're into small-sized laptops that are a little more expensive because of it, here's another option if you want a Mac device. This is great for those performing on stage or traveling to gigs\practices with a group or band. Although we'd still recommend a Macbook Pro, this is another option to include here at the end of the list. We know people who just have different preferences than other; and this may be the one for you. The price does get costly, but it may be worth it for your needs.
View pricing of the MacBook Air: US | UK
Acer Chromebook
Last but not least, we have another Acer computer here for producing and recording. We'd say this is great for beginners or those who are looking to make simple tunes with a basic laptop. It's one of our favorite budget-friendly laptops. You're not getting a beast whatsoever, and it may not be able to handle your workload if you're using a popular DAW with virtual instruments and what not, but it may be the solution for you if you're just starting out. You can always upgrade later or sell this one once you're done with it.
Check price of the Chromebook: US | UK
Original article found here:
http://www.wirerealm.com/guides/top-10-best-computers-music-production
{"one"=>"{{ count }} comment", "other"=>"{{ count }} comments"}