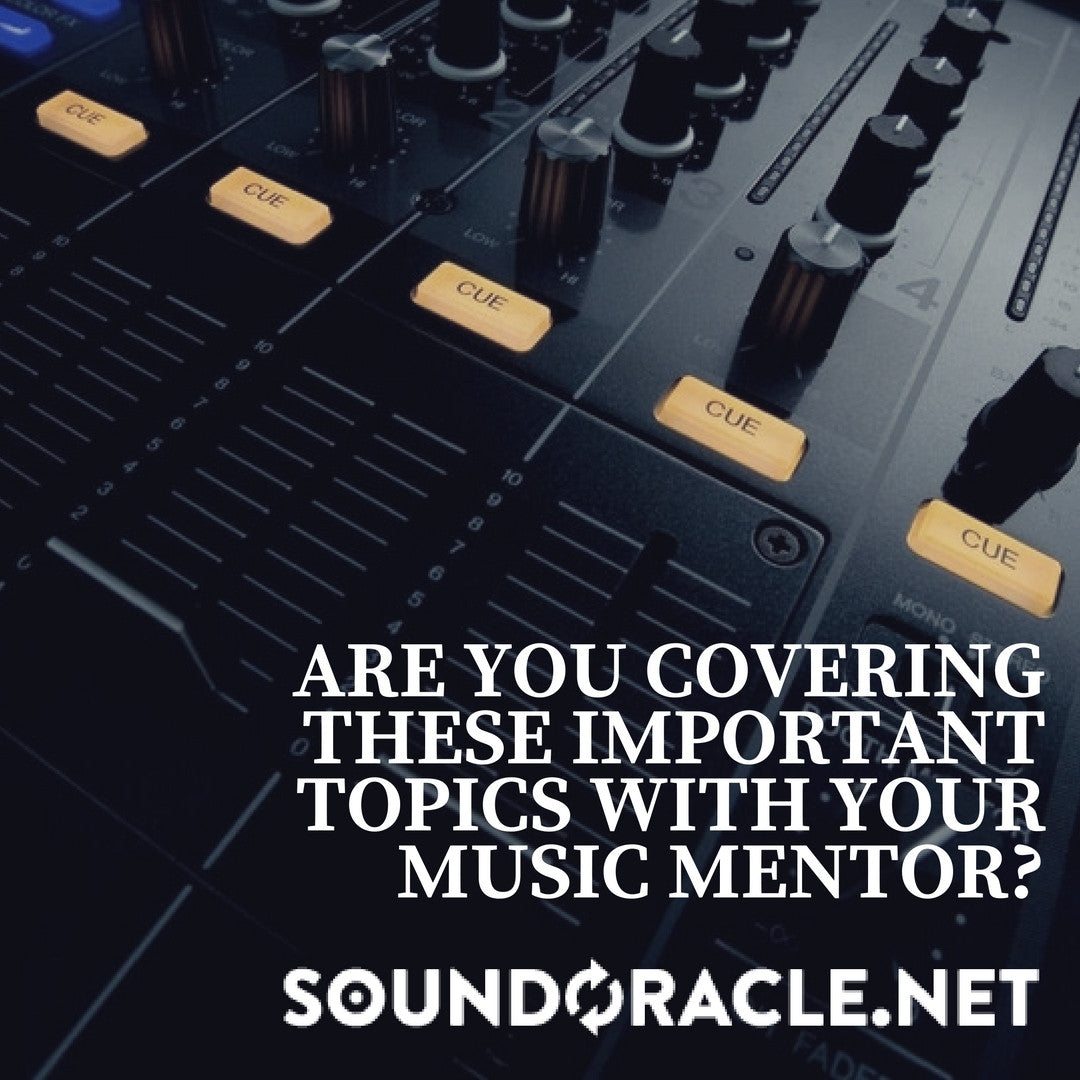 As a producer, every one of us desires to improve our craft. We all want to better our music. We all want people to enjoy our music.  We all want to gain access to the product of our happiness. Your music mentorship is a guide to help you become the best producer that you can be. Provide resources against creative blocks. This is what the article is about to help and guide you through this progress of music producing.
Sound Oracle's is Timbaland's best kept secret. When you're putting in work on projects acknowledged by the Grammy's like Justin Timberlake's entire 20/20 Experience for Best Pop Vocal Album; then, word travels fast! William Tyler is best known as the Producer and Chief Sound Designer of the Super-Producer "Timbaland" and "Polow Da Don." He has worked with some of the biggest names in the industry with the likes of Beyoncé, Jay-Z, Justin Timberlake, Chris Brown, and Christina Aguilera. His sounds were meticulously orchestrated with varying elements of audiology. He's known for his "Art of Intelligence" of drums and sound kits. That every aspiring master producer should have in your arsenal. 
The Business Of Music Production
Producing music is a collaboration between artist. Yet, there are many external factors dependent on the success of each track or album. Here are a few suggested topics discuss with Sound Oracle. Remember, these are just suggestions, and you can ask questions as you wish.
Ways To Improve Your Productivity
For music producers, we have the tendency to contend with what we faced. For example, the sound design versus audio presets, which digital audio workstation is the best. Or whether we should create a drum and bass combo since it's the most difficult genre. We have faced this dilemma; yet we have to agree on that the matter of fact is that workflow will always be a key element of the production. And not only in finishing tracks, but to avoid the creative block, which will help makes music creation a lot more enjoyable.
Brand Building
As a music producer, building your brand that makes money is another key element to consider. We all want to make a living producing our own music; I mean make a great living! So, we wonder, "what is there to do?" Remember, the myth that there is no money in pursuing music as a career. And that, unless, we have a label; then, we thought that's it for us.  Don't fret, with the internet age; there are many options to make money even without labels, manager, or even a publisher. It is a 100% possibility if you will take the time to hone your crafts and work hard to build your personal brand.
How To Improve Your Music "Sonically" Using What You Already Have
Wanting to be a successful music producer can be a long process. The road to honing your craft varies. But we understand there are drawbacks to avoid. The word "Mastering" is not something to be confused with the word "Mixing." Yet, you will need it still. I will show you how to improve your music while implementing the proper techniques.
Traffic Creation And Social Media Marketing (SMM)
Social Media Marketing (SMM) is a vital surgical tool for every artist. But you need to be equipt of the ins and outs of social media; or else, it can backfire. There is a lot to learn to become a master of turning a targeted traffic from strangers into friends. Your new friends into customers; thus, creating income for you. You will use platforms like Facebook, Twitter, Instagram, Reddit, and so on. You will learn the importance of content marketing. You will learn how important is social media presentation to your business using video marketing, blogging, and email marketing.
The Importance Of Networking
Do you remember the adage of "It's not what you know, but who you know?" This holds true most of the time. I will focus on how to turn this stereotypical concept of what is a realistic idea of networking. Think of building yourself a personal an audience, a fan base, and a music community. Let us say, you need someone to help you; you would want to pull someone from your community instead of doing a blind search. You will learn how to engage with the top influencers in your particular genre.
How To Generate Revenue Using Your Musical Abilities
We all want to make money through our passion of making music! For all producers, we spent time in making that perfect home recording studio. And mastering the gears the same time. But if you are not a professional and you have a day job. Did you ever consider making extra dough on the side? There are other ways for the resourceful producer to earn extra sources of income regularly.
What are the practical techniques of….?
You will get a glimpse of what is behind the secrets of music producing. As a Sound Designer for Timbaland, this consultation is a rare opportunity to learn practical techniques from a celebrated producer and designer . The DAW's, plug-ins, and workstations are best suited for your style and skill level on how to get placements.
New consultation services for a producer in need of advice or mentorship! Consultations will be on Tuesdays and Thursdays beginning on Oct 7, 2016. Book your time today!!!
Sound Oracle 1-on-1 Producer Consultation
This one-on-one consulting is for aspiring music producers and artist. Who needs help with marketing, brand building, and to create a lucrative music career. This session will get all your questions answered to help build a successful business. This is worth taking if you have a passion for music. And is ready to make another step to move forward. From earning money to sign major deals with recording labels or getting a job as a DJ. By the end of the consultation, you will have learned about all the tools to make it as a producer.
Purchase Procedures:
All consultations will be via Skype. And sessions will depend on your choice. After the final purchase, you will receive an email with instructions within a day of purchase. My only rule before we start this session is to prepare your music you want to discuss. Make a list of questions and concerns. There are no limitations to your inquiries. Besides, this is a great way to establish a connection when someone does a 1-on-1 consultation.
Cost:
●30 min is $50 and 1hr is $100
Open Time Slots Availability 
●Tues and Thurs 3pm until 8pm for the calendar
Pick a day & time slot and complete purchase.
Receive an email confirmation with details.
That's it!