Choosing Where To Start When Mastering!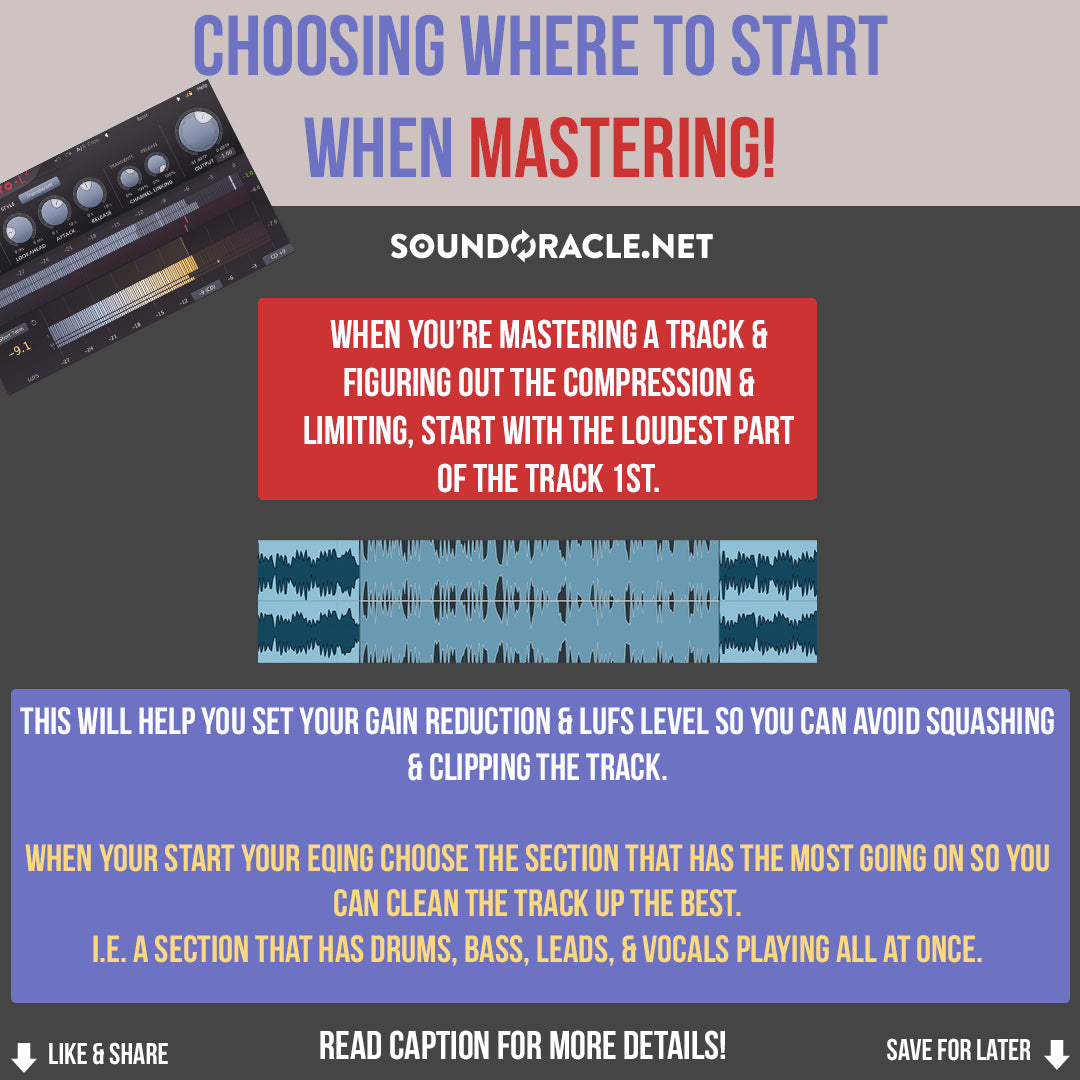 CHOOSING WHERE TO START WHEN MASTERING!
These quick production tips will save you time in the studio and improve your workflow.
When it comes to setting your levels for mastering, start with the loudest part of the song first.

This will let you get your levels in place & help avoid any surprise clipping or over limiting/compressing later on.

When it comes to EQing, it can help to start with the section that has the most going on first. Such as the area that has the drums, bass, lead instrument, & vocals all going on at once.

This will help you clean up most of the build-up & resonance areas.

Obviously, you'll want to reference & check all the other parts of the track as well, but you're a pro & you already know that always goes without saying.

THE ART OF BEAT MIXING VIDEO COURSE
Producers have eagerly been awaiting this groundbreaking video course & it's finally available to access.Giving your beats a professional mix is a standard that's expected from major labels & publishing companies when trying to get your beats placed.Our brand new coursework will teach you everything you need to know to ensure your beats have an outstanding mix & loud clean master.Save thousands of dollars by not having to enroll in school & save hundreds of hours from watching the wrong the tutorials.

What's included?

* Over 5 hours of expert techniques
* Mixing cheat sheets in PDF form
* An easy to understand, concise layout
* Small, digestible chapters with quick access to the info you need
* Everything you need to know to mix your beats professionally