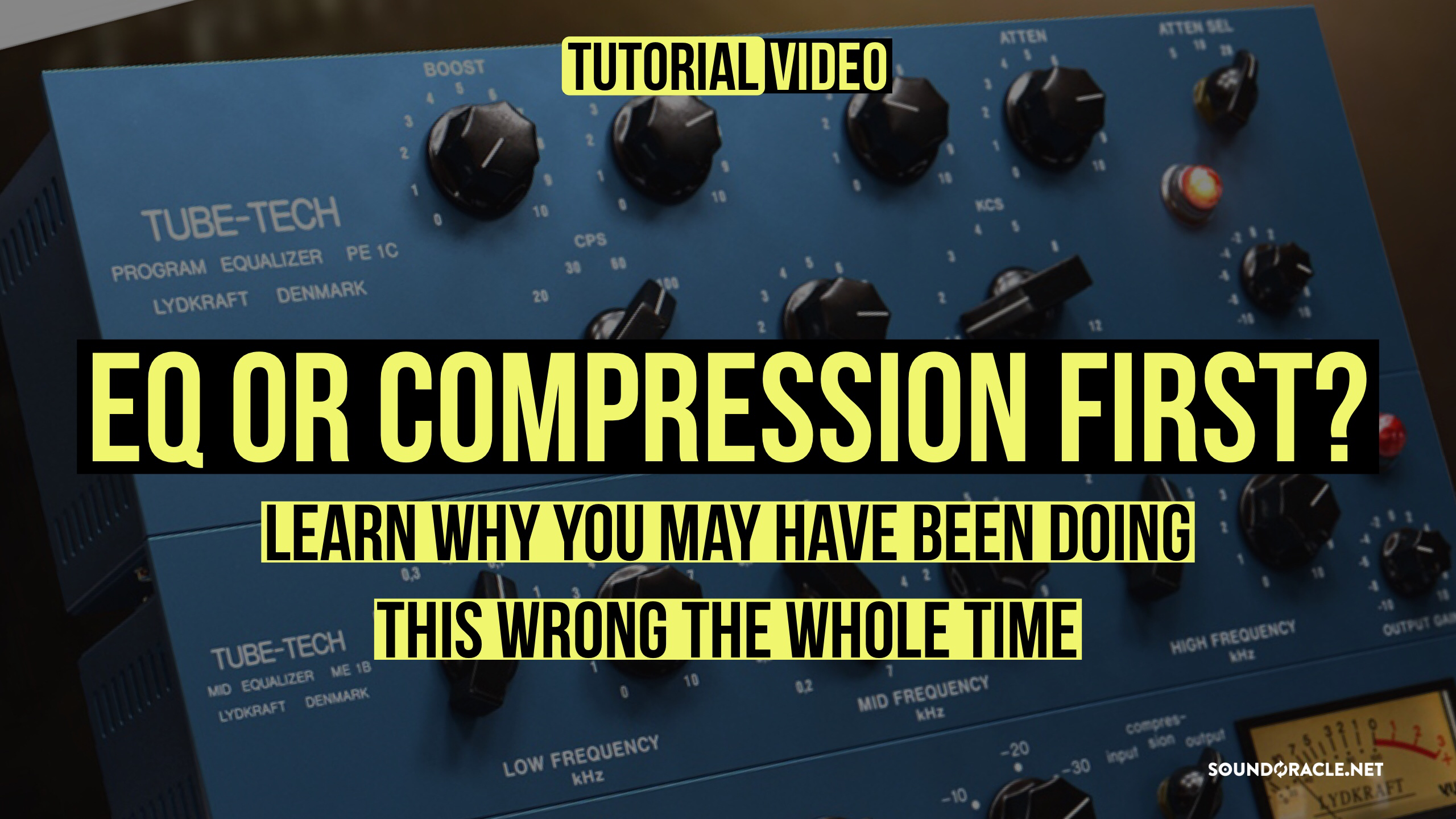 EQ or Compression 1st?
A common question asked amongst engineers, producers, & beat makers is what should come 1st: EQ or Compression?
As with any question in music, it depends on the application & can vary from song to song; however, there are general guidelines that can be applied when choosing the right chain. EQ before the compressor can affect the sound differently than EQ after the compressor.
In this video Eric Michael of Realistic Productions answers these questions & walks you through different examples. Using real song examples demonstrates of the effects of EQ or compression first.
Follow along as professional engineer Eric Michael as he gives you a step-by-step guide on choosing EQ or compression first.
JOIN MY UNQUANTIZED PODCAST COMMUNITY:
Don't miss out Unquantized Podcast Live & Interactive by @soundoracle + @triza starting at 4pm every Friday @IG !!! 
FOLLOW ME: 
ERIC MICHAEL - REALISTIC PRODUCTIONS (Engineer) 
Realistic is a Music Producer and Engineer located in the Twin Cities. He started out playing guitar and piano in 2003 and has been producing and recording music since 2004. He produces Hip-Hop, R&B, Pop, & Dance music. 

CONNECT WITH ERIC: