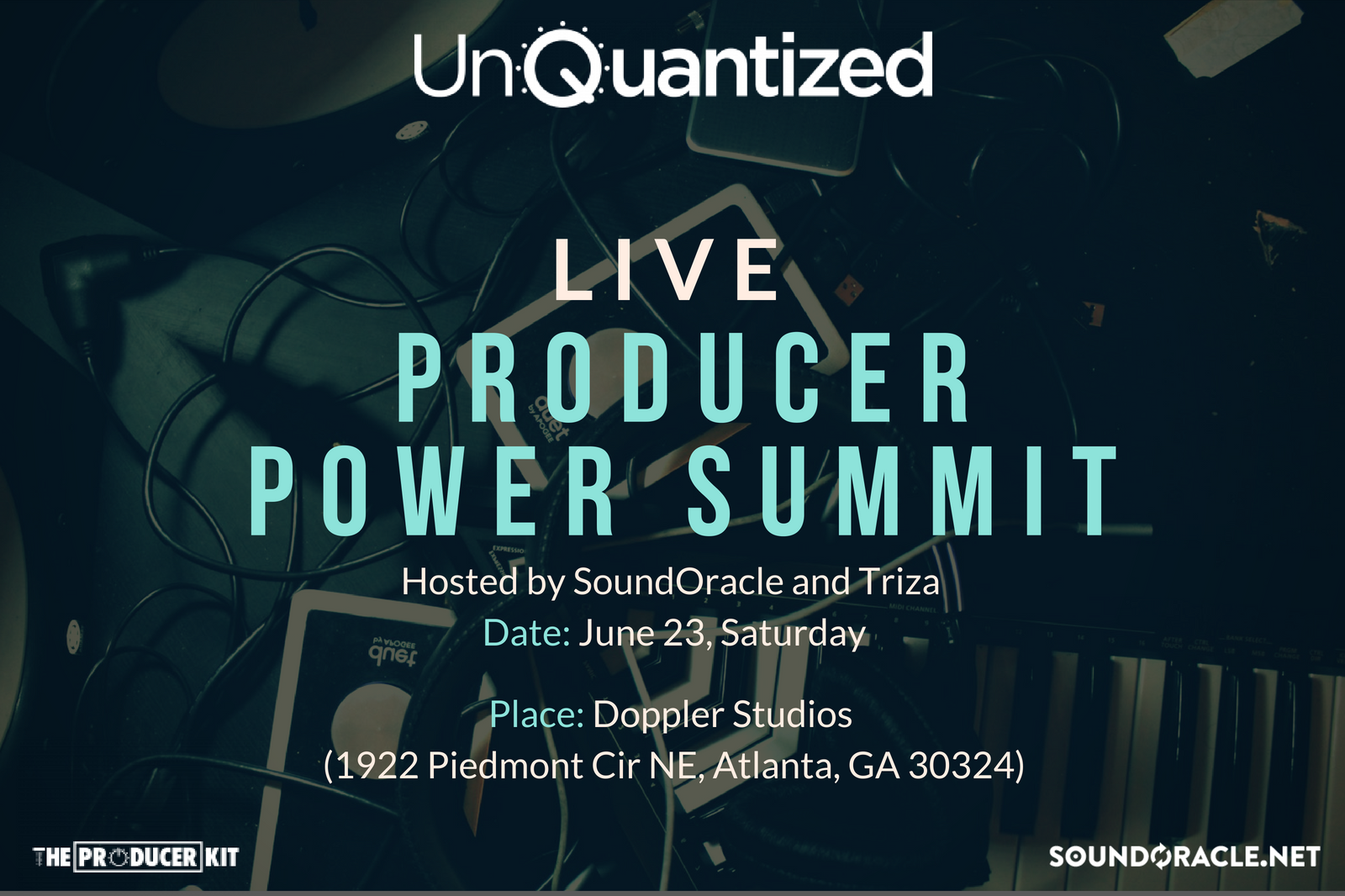 Producer Power Summit
Date:  June 23 2018
Place: Doppler Studios (1922 Piedmont Cir NE, Atlanta, GA 30324)
Have you ever regretted passing on an opportunity that could have changed your life?
Don't make this mistake again.
It's no secret of the world is full of talented producers and musicians. It is also no secret that most of them don't make it. One of the biggest reasons why is because they don't take action when opportunities present themselves.
Do you want to be in this large group of producers, and musicians that never learn how to capitalize on their music abilities and whose names end up dying in obscurity? 
... Or do you want to be in the smaller group that achieves financial freedom through their skills and go on to leave a strong musical legacy?
 Register Here: http://bit.ly/producerpowersummit
We are calling on all producers, artists, and musicians to attend the Producer Power Summit in Atlanta on June 23
You will learn how to:
Increase your income using your musical talents

Get placements with major artists and film/television houses

Streamline your production workflow

Grow your brand and brand awareness

Stake your claim in the musical market place without having to worry about competition

How to improve your arrangement and mixing

... and much more
You will also get a chance to meet and network with:
A&Rs that have discovered some of today's freshest talent

Producers that have made tracks for some of your favorite artists

Engineers that have mixed songs for numerous Billboard Top 40 charting songs 
Plus, VIPs will be able to play their tracks in a real studio for these A&Rs, producers, and engineers to receive professional feedback.
There will also be free food and drinks!
Don't let this opportunity pass you by. Use our live event on June 23 as a way to network, learn, and start taking steps to become truly independent through music.
Register Here: http://bit.ly/producerpowersummit