Give Your Limiter Headroom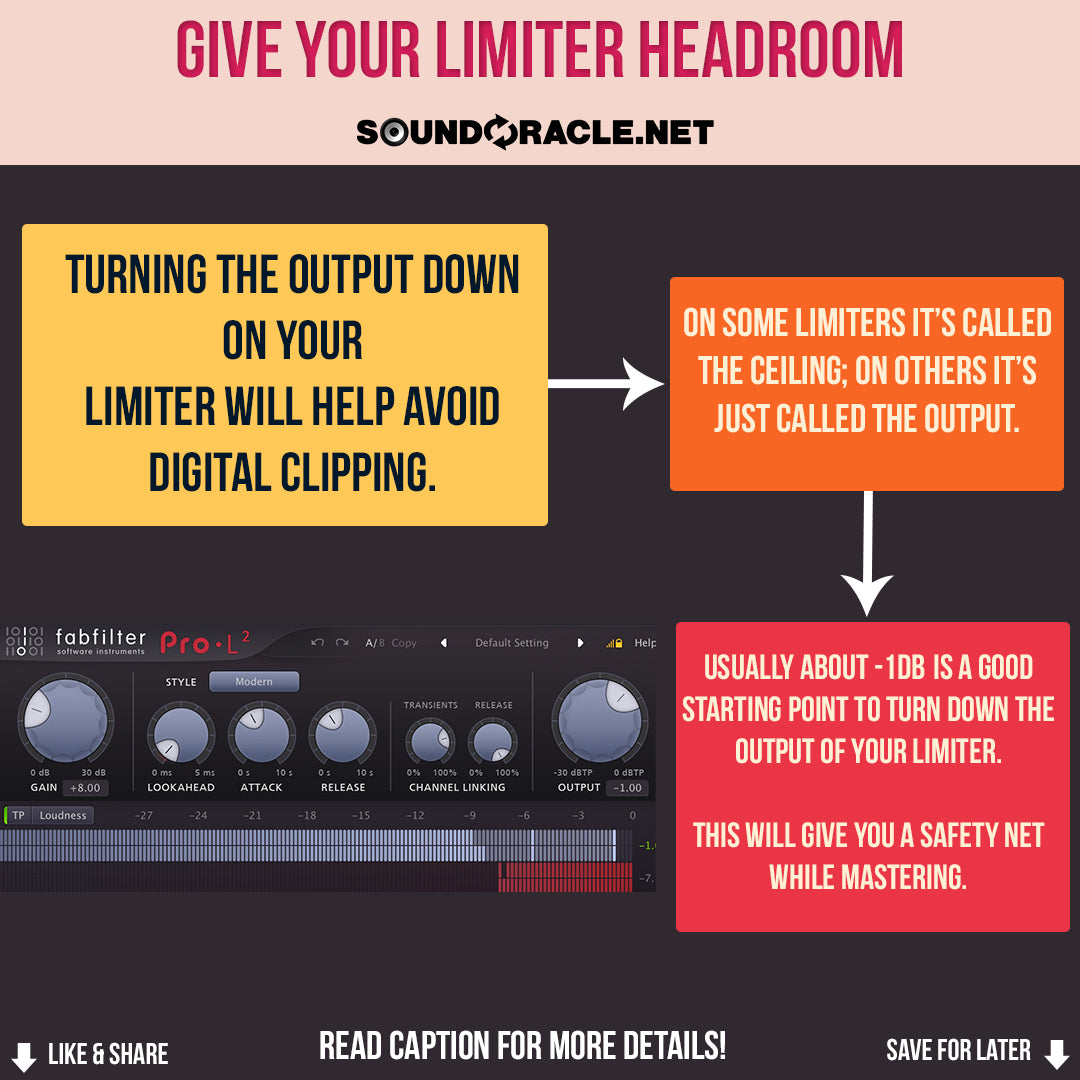 GIVE YOUR LIMITER HEADROOM
These quick production tips will definitely save you time in the studio and improve your workflow.
Limiters are a go-to plugin during mastering when it comes to raising the overall gain of the song. Although we want to bring the overall volume up, we still want a little bit of headroom.

By lowering the output by just 1dB, you can give yourself a safety net & better your chances of avoiding clipping.

THE ART OF BEAT MIXING VIDEO COURSE
Producers have eagerly been awaiting this groundbreaking video course & it's finally available to access.Giving your beats a professional mix is a standard that's expected from major labels & publishing companies when trying to get your beats placed.Our brand new coursework will teach you everything you need to know to ensure your beats have an outstanding mix & loud clean master.Save thousands of dollars by not having to enroll in school & save hundreds of hours from watching the wrong the tutorials.

What's included?

* Over 5 hours of expert techniques
* Mixing cheat sheets in PDF form
* An easy to understand, concise layout
* Small, digestible chapters with quick access to the info you need
* Everything you need to know to mix your beats professionally