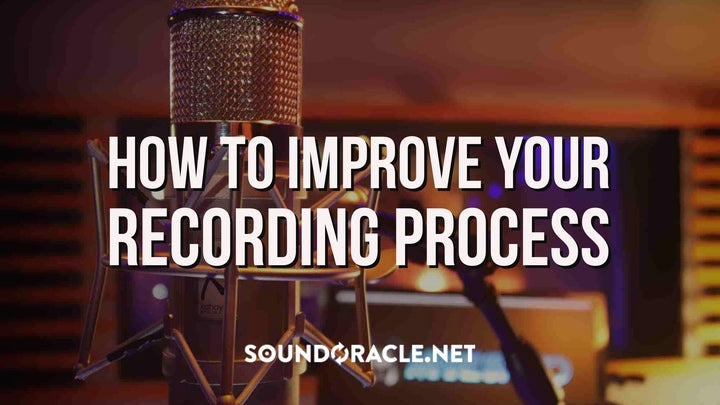 This video will explain the most critical stages of the recording process, show you what order to put these stages in, and give you a step-by-step tutorial full of tips on how to effectively improve your recording process.
Do you know what stages of the recording process are the most important? Do you know when it is too late to fix things in the mix? In this video we will answer all of those questions and more. Follow along as professional engineer Eric Michael and singer/songwriter Hailey Ward as they walk you through the stages of a proper recording process.

● Get More Great Tips + Updates - Subscribe HERE 

● Share this Production Tutorial Playlist HERE
🚨New tutorial with @SoundOracle
Full video on YouTube & https://t.co/1lA8k9tjNOhttps://t.co/kFV6EqFC63#Music #HipHop #Studio pic.twitter.com/eFBj0wwIfe

— Eric Michael (@Realistic_Pro) November 6, 2017
JOIN MY UNQUANTIZED PODCAST COMMUNITY:
Don't miss out Unquantized Podcast Live & Interactive by @soundoracle + @triza starting at 4pm every Friday @IG !!! 
 FOLLOW ME: 
ERIC MICHAEL - REALISTIC PRODUCTIONS (Engineer) 
Realistic is a Music Producer and Engineer located in the Twin Cities. He started out playing guitar and piano in 2003 and has been producing and recording music since 2004. He produces Hip-Hop, R&B, Pop, & Dance music. 

CONNECT WITH ERIC: