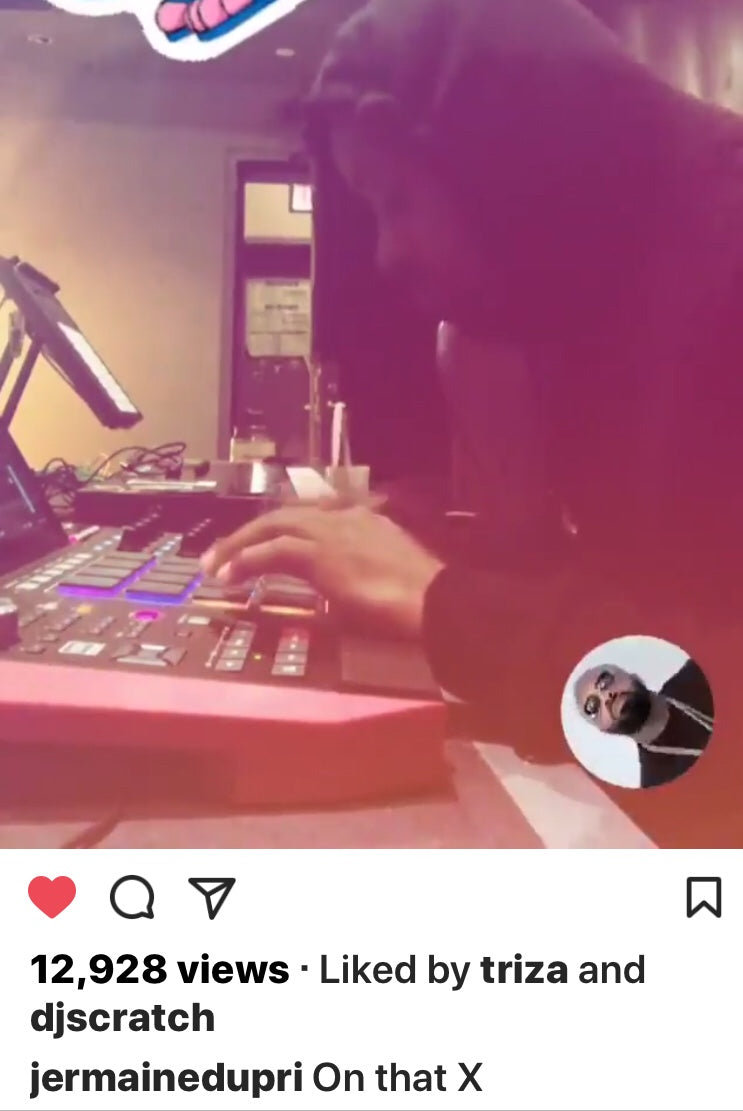 Legendary Producer Jemaine Dupri using XO R&B loops kit from SoundOracle.net
INTRODUCING XO R&B MELODY LOOPS
(+ BONUS: Top 40 Midi Chord Progressions)
XO (R&B Melody Loops + Midi Chord Progressions) is a blueprint focused on creating Top 40 R&B hits and Pop smashes. Providing instant inspiration and endless creativity, XO is a 2-for-1 special bringing you not only industry ready melodic loops but takes it a step further and gives you exclusive insight by also including the midi chord progressions; all for instant download. 
Constructed and curated by the one and only @SoundOracle (Chief Sound Designer for Timbaland), whose sounds have been heard in over 20 Grammy award-winning songs by artists like Drake, Jay Z, Beyoncé, Justin Timberlake, Chris Brown, and more.
This colossal Kit has 26 Royalty Free Melody Loops in WAV format which have been meticulously labeled with the BPM and key, just waiting to be looped, chopped, flipped, and rearranged in your favorite DAW. If you prefer working with your own virtual instruments, simply import the accompanying MIDI chord progressions into your DAW of choice and instantly you have the flexibility to edit arrangements, notes, or tempo to fit your production or alternatively route the MIDI out to any compatible hardware synth, iOS or Android App for full control. 
The MIDI chord progressions can even be used to study chord theory. With lush synths, rich pads, and atmospheric glitches, you have over 80MB of captivating sound content and inspiration at your fingertips, your next Top 40 R&B hit may only be a melody away.
With Love,
XO
DETAILS:
●Instant Download
●26 Melody Loops and MIDI Chord Progressions
●Compatible with all DAWs (Ableton, FL Studio, Logic, Reason, and more)
●Compatible with all Hardware and Software Samplers (Maschine, MPC, etc)
●All Sounds are Royalty-Free and Melody loops are in WAV Format
●All sounds created by SoundOracle (Chief Sound Designer for Timbaland)