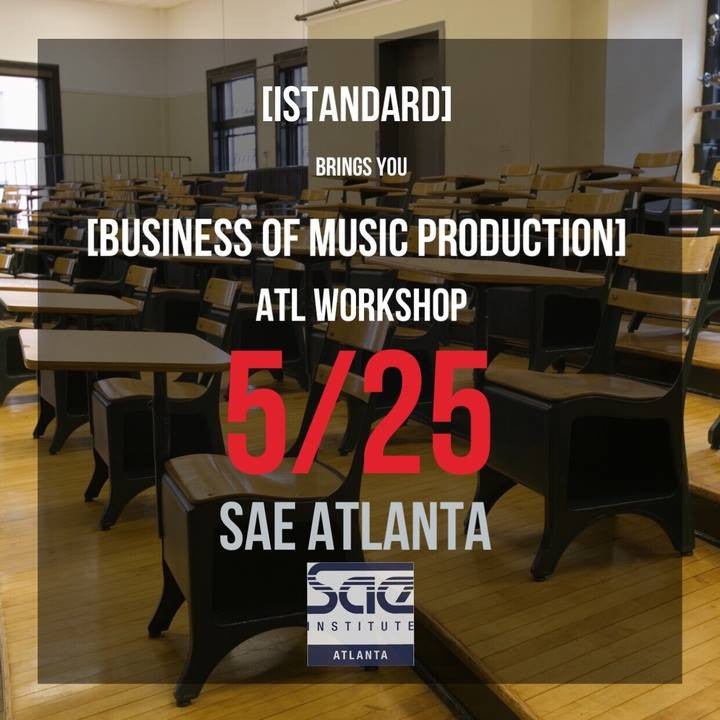 CLICK IMAGE TO REGISTER
Sound Oracle will be joining a group of producer panelists for the iStandard's Business of Music Production ATL Workshop (#BOMPatl) happening on Thursday, May 25th at 6:30 PM. 
#BOMPatl [@istandard] is a proud to partner with @SAEAtlanta for the music producer's workshop on 5/25/17 from 6pm to 730pm on their campus. 
[Where: 215 Peachtree St NE #300, Atlanta, GA 30303] 
The day's topic will be The Studio Experience. And it will also include a discussion of prepping for the studio, panelist studio stories, how they broke the ice with artists, and got the full potential out of the record and much more.
PANELISTS INCLUDE:
*Sound Oracle [@SoundOracle] – Sound Designer for Timbaland & Polow Da Don Producer…

*Mark Byrd [@iammarkbyrd] – Producer for Fabolous, Cyhi, Jon Conner….

*Amond Jackson [@AmondJackson] – Recording/ Mix Engineer Salem Psalms Studio…

*Focus… [@Focus3Dots ] – Grammy Winning Producer for Dr. Dre, Eminem, Beyonce…
HOPE TO SEE YOU THERE!