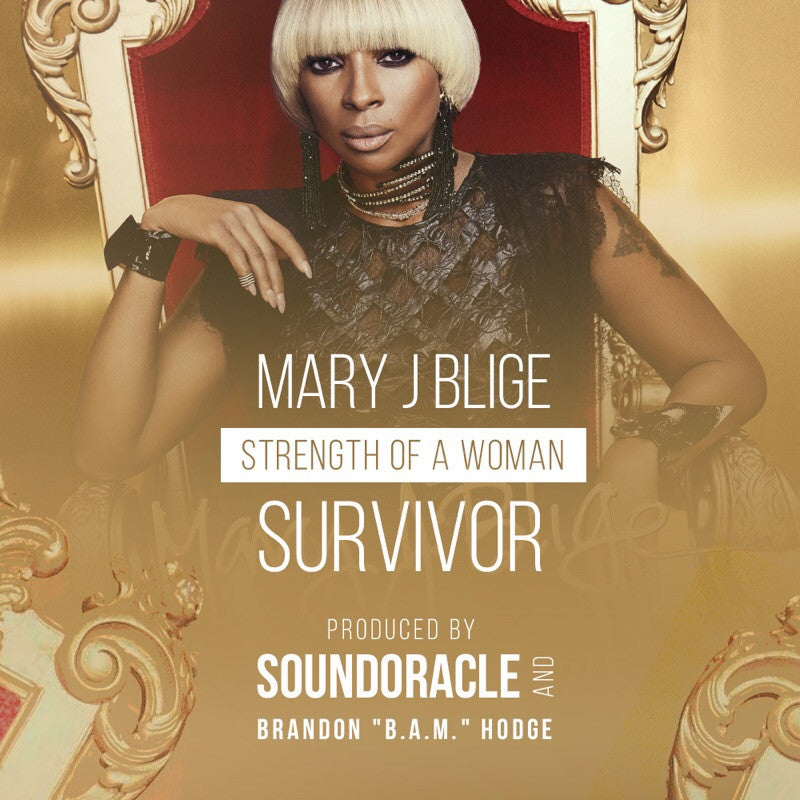 New Music: Mary J Blige "Survivor" Produced By Sound Oracle And Brandon "B.A.M." Hodge
After 25 years since her debut album, "Mary J Blidge" is back, showcasing her 13th album "The Strength of a Woman." This album is on the heels of a divorce from her manager and husband of 10 years, Kendu Isaacs. The veteran and R&B songstress has channeled all her sorrow and pain in one powerful tracklist – Strength of a Woman. 
Sound Oracle is grateful for having the opportunity to be part of this project where he provided some musical elements which includes the bass, some percussion, and the guitars. It was all done through what he calls the sonic manipulation. This song "Survivor" was a virtuoso of her strength: by overcoming obstacles and never giving up.
Shout out to Brandon for coping "It's Me" "U + Me" "Indestructible" "Survivor" "Strength Of A Woman" and a couple more on Deluxe and Target versions. It was a pleasure working with a highly creative Grammy Award Producer.
This album serves as her 13th official album, following Mary's 2014's The London Sessions which arrives today April 28th. The 14-track album features guest from DJ Khaled, Kanye West, Kaytranada, Missy Elliott, Prince Charlez, and Quavo who all appears "Love Yourself." The album's theme serves as how Mary J has managed to get through trying times. Songs previously release also include "Thick Of It" and "U + Me (Love Lesson)."
Strength of a Woman premieres May 2 at 11 p.m. on VH1. Watch Mary J. Blige: The Making Of Strength Of A Woman (Trailer)
STRENGTH OF A WOMAN TRACKLISTING
1. "Love Yourself" feat. Kanye West
2. "Thick of It"
3. "Set Me Free"
4. "It's Me"
5. "Glow Up" feat. Quavo, DJ Khaled, & Missy Elliott
6. "U + Me (Love Lesson)"
7. "Indestructible"
8. "Thank You"
9. "Survivor"
10. "Find the Love"
11. "Smile" feat. Prince Charlez
12. "Telling the Truth" feat. Kaytranada
13. "Strength of a Woman"
14. "Hello Father"