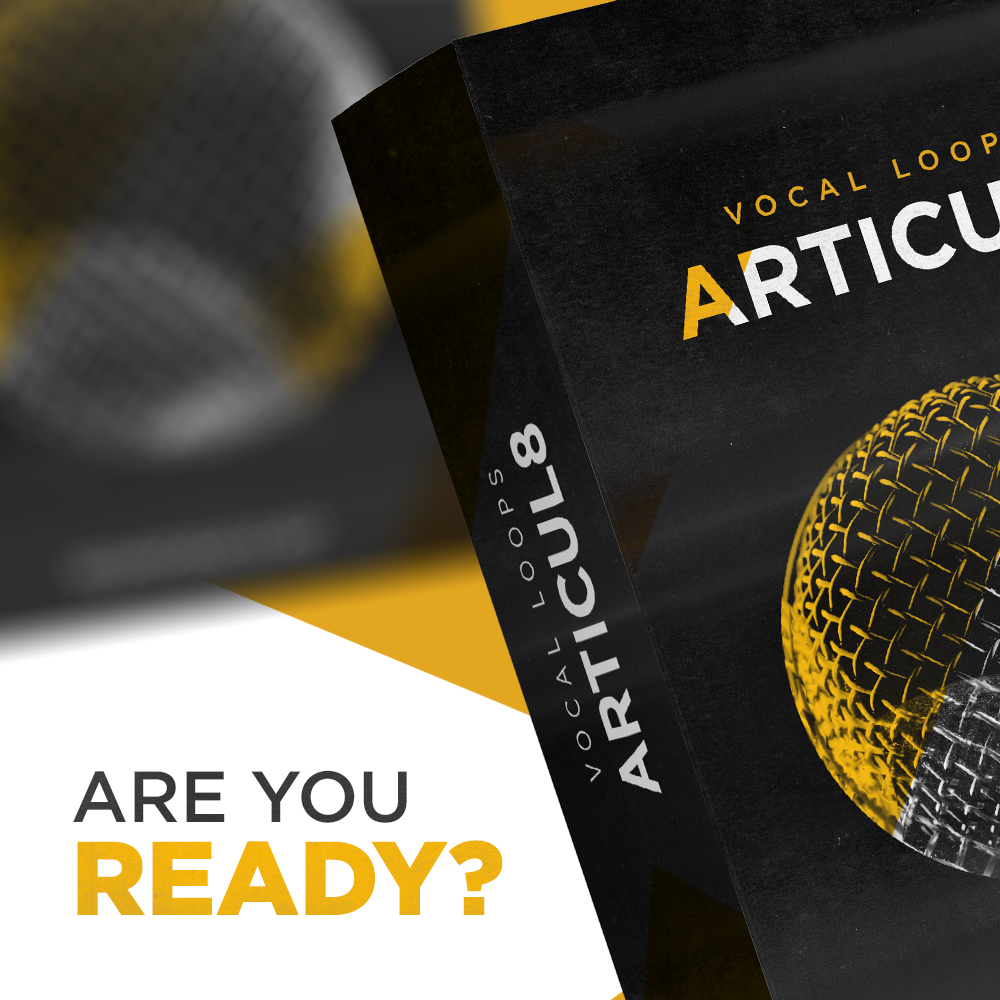 Introducing Articul8 Vocal Loops
I'd like to proudly present to you all, a new era in sound design here at SoundOracle.net with the release of my first ever Vocal Pack, Articul8. Using powerful tools like "Top Of The Line" Microphones, Preamps, Equalizers, and Compressors. Each loop was recorded at McNally Smith College of Music by students that major in production, vocal performance, and songwriting. I was able to capture harmonically rich and warm vocal takes from these world class, singers for you to use as you see fit in your musical creations.
These harmonically rich and saturated vocals can serve as the perfect contrast to help give your beats more movement and melodic variation. More specifically, the Vocal Chain used in this process contained a Telefunken U-47 Tube Condenser Mic ran through Great River Mic Preamps, into an Empirical Labs Distressor into an API 550b EQ. To add even more contrast, I have also created two versions of each vocal loop. These include, one vocal loop that is ran through FXs and another that is just the original natural vocal untreated.
More about Articult8
Eric Michael is the master engineer for the Articul8 Vocal Loop pack. Eric is a graduate of The McNally College of Music where he majored in production.
This is a brief overview and demonstration of what's included in the Articul8 Vocal Loop pack. This overview was done by producer Marv4MoBeats.
This is a demonstration of how the Articul8 vocal loop pack can be used in your production and song arrangement. This demonstration was done by producer Marv4MoBeats. To learn more visit SoundOracle.net.
This is an interview with Hailey Ward, vocal arranger and singer for the Articul8 vocal loop pack. Haley is a student at McNally College of music.
"I'm making my own album and @soundoracle Articul8 set the vibe on this first track. Super Inspiring vocal stems." Busy Works Beats TV
Free Drum Sample Pack When You Purchase Articul8
FREE Bonus Kit: Drumul8 is a mini drum pack comes bundled with the Articul8 Vocal Loops pack for a limited time. Drumul8 is the perfect companion pack to the Articul8. Kicks, snares, hats captured by analog samplers and dumped to tape for that punchy warm feel. This mini kit comes in universal 16 bit WAV format.
Details for Drumul8:
20 Kicks

20 Snares

15 Hihats

6 Percussion Loops

15 Percussion One-Shots
Articul8 - Akai Mini Controller Giveaway (2 Winners)
Whether you need a new midi controller, make beats on the go, or just need a new piece of gear to make your studio look cooler, you'll be happy to know that when you purchase Articul8 you will be automatically be entered to win an Akai RED mini MPK controller. 2 winners will be randomly chosen on October 14. Winners will be contacted via the email address you used to purchase Articul8. Good luck!
COMPATIBLE WITH ALL DAWS:
Whatever your DAW of choice may be, feel free to chop, reverse, and rearrange these 21 loops available as 2 track stereo mixes or as stereo mix stems for added control. They are also available in WAV format, Royalty free, and BPM and Key Labeled. I bring to you…Articul8. Enjoy!!
Articulat8 is a downloadable (WAV Format) kit containing 21 vocal loops available as 2 track stereo mixes or as stereo mixes with individual stems for added control that will incite sheer creativity for any Music Producer. Whether your genre is Trap, EDM, R&B, or Boom Bap Hip Hop, look no further to quench your musical ambitions. Each loop was recorded at McNally Smith College of Music by students that major in Production, Vocal Performance, and Songwriting.
DETAILS:
• Instant Download
• 21 vocal loops available as 2 track stereo mixes or as stereo mixes with individual stems for added control
Each vocal loop comes in 2 different versions. You get the natural (Dry) version and a (Wet) version with FX. This gives you a total of 42 loops
• All vocals were recorded using vintage tube mics and classic analog gear such as the API 512c, 550b, GML EQ, & EL8 Distressors
• Compatible with all DAWs (Ableton, Fruity Loops, Protools, Reason, Logic, etc)
• All sounds are Royalty-Free 
SOUND ENGINEER & VOCALISTS:
ERIC MICHAEL - REALISTIC PRODUCTIONS (Sound Engineer)
Realistic is a Music Producer and Sound Engineer located in the Twin Cities. He started out playing guitar and piano in 2003 and has been producing and recording music since 2004. He produces Hip-Hop, R&B, Pop, & Dance music.
CONNECT WITH ERIC
HAILEY J. WARD – VOCALIST
Hailey is a 20-year-old indie-folk singer-songwriter from Williston, Vermont. Her vocals are sweet and sassy, accompanied by her skills on piano, ukulele and guitar. 
CONNECT WITH HAILEY
ALEXIS KRYSTINE – VOCALIST
Alexis is a full-time nanny, part-time Pop and Rock cover band Vocalist, and some-times a princess.  Singing is her passion.  Music is her life. She lives, breathes, and sleeps music.
CONNECT WITH ALEXIS
JEFF SKIDMORE – VOCALIST
Jeff or Jeffoncé...is a Pop Singer based in Minnesota. #BeyHive #BritneyArmy - Just about as crazy as a Scorpio can be #Berklee #McNallySmith as well.
CONNECT WITH JEFF
ASIA DEVINE – VOCALIST 
Asia is a Minnesota base Artist, Songwriter, and Traveler.  The soul is that of pure energy, the soul has no gender. Love who you love.
CONNECT WITH ASIA