Omnisphere - Using Clock Speed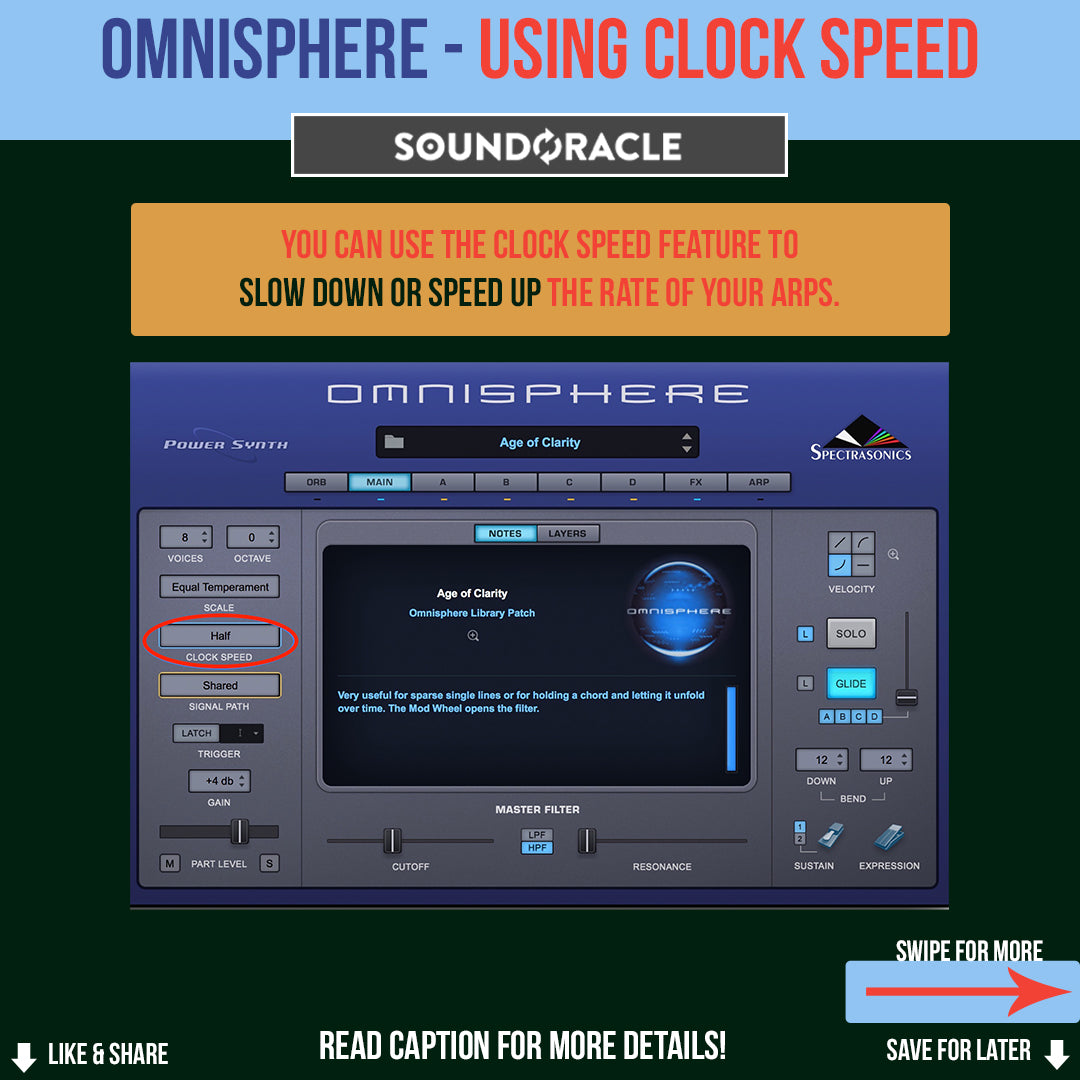 Omnisphere - Using Clock Speed
The arps & rhythmic sounds in Omnisphere make for great movement & bounce.
Usually, when browsing through arp patches you will run into several different note values, timing, & speeds.

The variety can be nice, but sometimes it can be useful for the sake of the track if you hear the same timing for each preset patch you are going through.

All you must do is go to the main page & set the clock speed of the instrument to the speed you want for the track. Then just locate the 'Lock Symbol" near the "Patch Browser", click it & select "Clock Speed".

Now all the patches you browse through will use that clock speed!


JOIN MY UNQUANTIZED PODCAST COMMUNITY
Don't miss out Unquantized Podcast Live & Interactive by @soundoracle + @triza starting at 4 pm every Friday @IG !!!
YouTube `
Instagram

Realistic Production - Engineer
Realistic is a Music Producer and Engineer located in the Twin Cities. He has been producing music for Hip-Hop & Pop music since 2004. In 2017 he graduated with an AAS in Music Production & Engineering. Real is the chief mixing engineer for SoundOracle.net where he mixes all loops & sounds found on the site & also provides mixing & mastering services on the site to artists & producers.

CONNECT WITH REALISTIC
Website: www.realisticproductions.net
IG: @RealisticProductions
Twitter: @Realistic_Pro
FB: @RealisticProductionsLLC
Apple Music, Spotify, SoundCloud, etc. - https://fanlink.to/bwW5