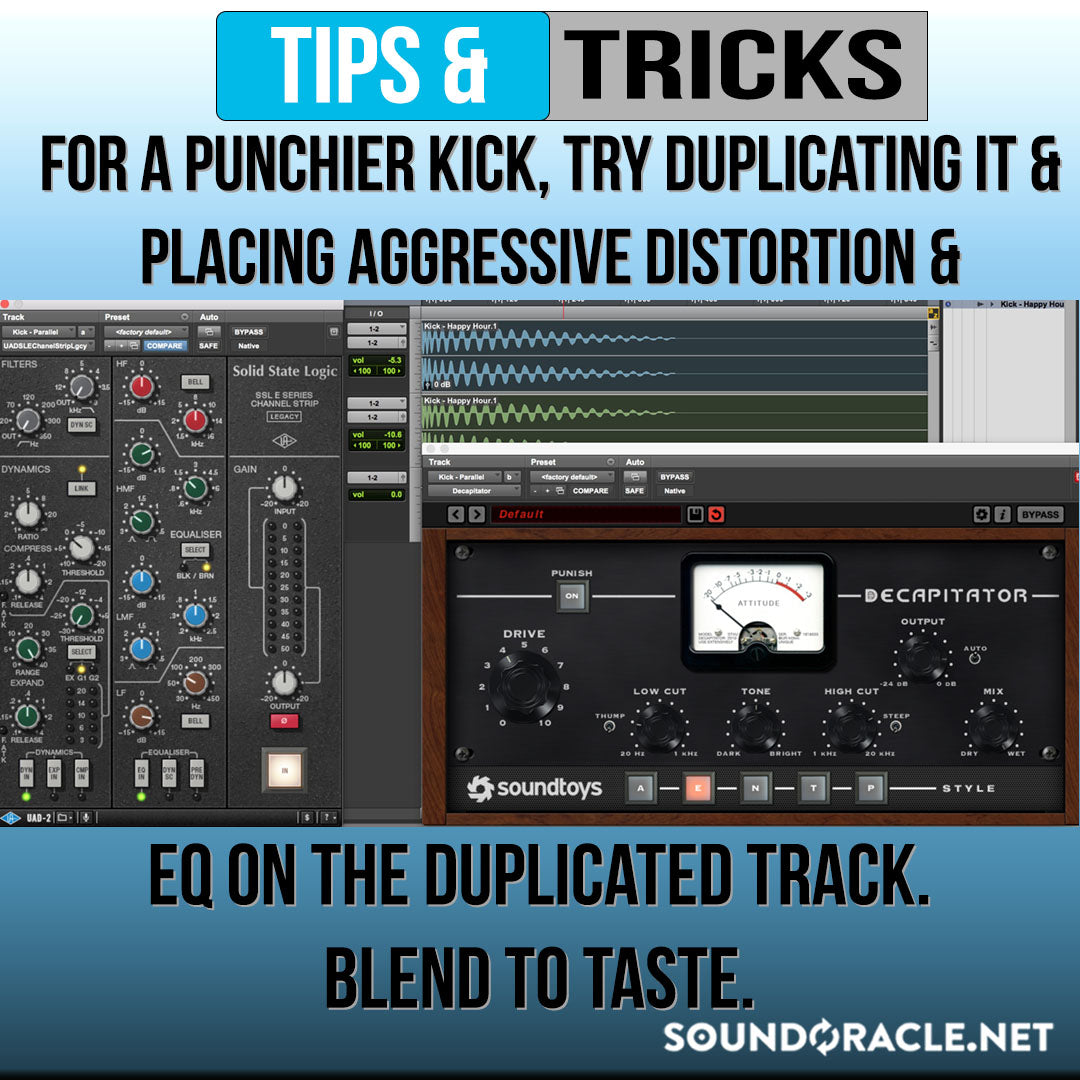 Production Quick Tip of the Week #11
Kick drums make for a strong foundation & a great driving force. If you're hoping to get a punchier & more powerful kick, duplicating the track & placing a more aggressive distortion & EQ on it will allow you to blend in a new nasty kick with your original kick.
If blended properly, this can really help your kicks pop out of the mix & give it that strong feeling that music lovers know & appreciate! This process is called parallel distortion (& EQ).
It allows you to blend in a dry signal with a wet signal, so you can enjoy the best of both worlds! 
Just like anything in our field of work, there are several ways to do things, so if you're trying to save on CPU, storage, & /or DAW real estate, you can also create an AUX track, place your distortion & EQ on the AUX track & blend using the "Send Level Knob." 
This same trick works for snares, claps, percs, toms, 808s, & several other instruments!
Have a productive week, Be Different. Be Dope.

Oracle
More Tips and Resources...