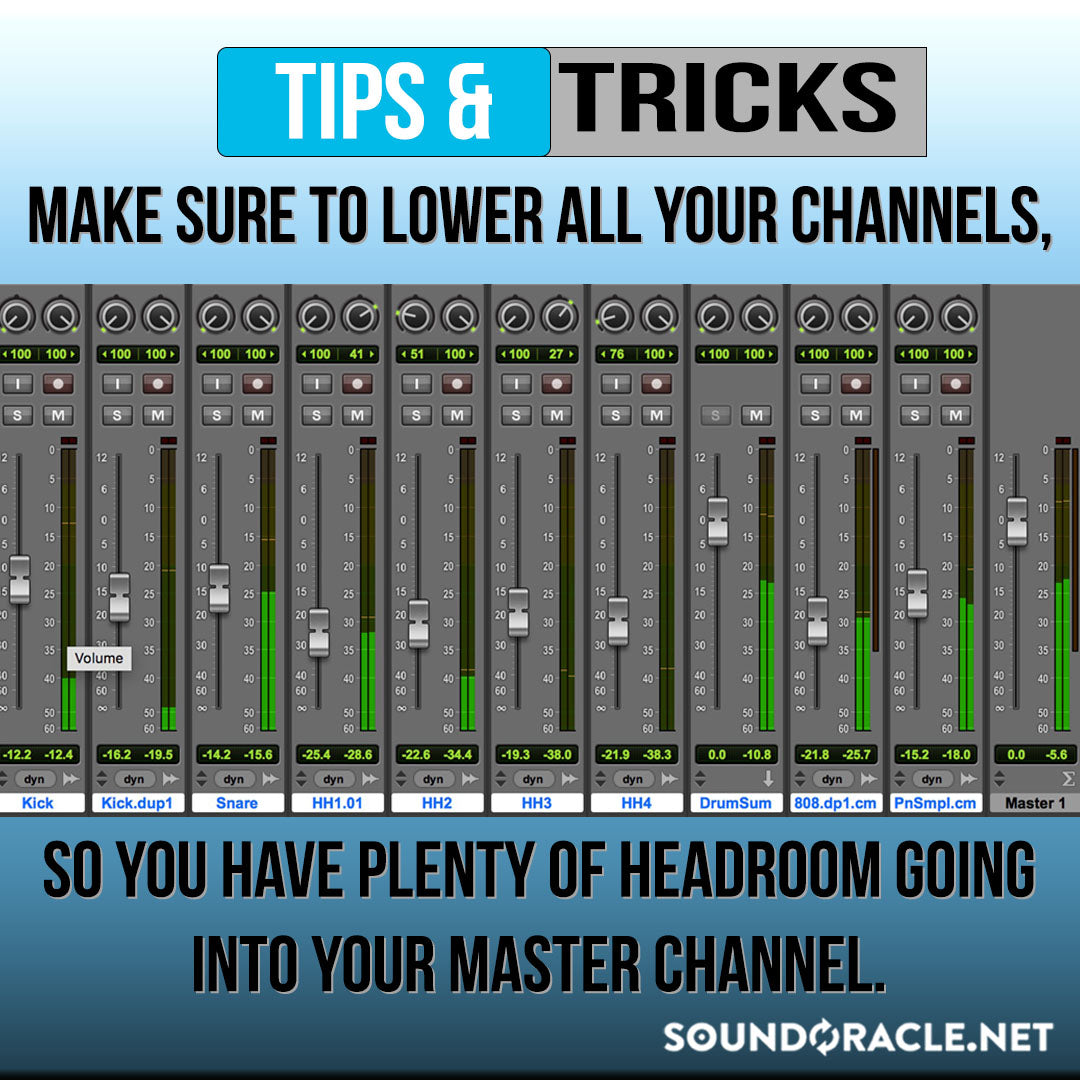 Production Quick Tip of the Week #12
Another classic tip, but definitely a must know!
This is properly the biggest issue most artist & beat makers are running into as to why their mixes don't sound very professional. You'd be amazed to how many crowded, muddy, less than stellar mixes I was able to instantly turn into a clean professional sound by just simply turning all of the channels down & creating enough headroom going into the master.
You will want to turn down the actual individual channels (I suggest creating a group & turning them down together) rather than turning down the master fader. Turning down the master fader defeats the purpose of the headroom. You want the headroom going into the master fader!
Bonus tip: create templates with channels such as audio & midi tracks with the channel volume already pulled down. This will give you instant headroom without having to group things later & you'll notice you're songs & beats will start to have better overall quality when you're down making them.
"...But it's not loud enough for me 😩" No worries, just slap on limiter on it before you bounce it out & you will be able to have a loud mix to listen to 😁
Have a productive week, Be Different. Be Dope.

Oracle
More Tips and Resources...
{"one"=>"{{ count }} comment", "other"=>"{{ count }} comments"}