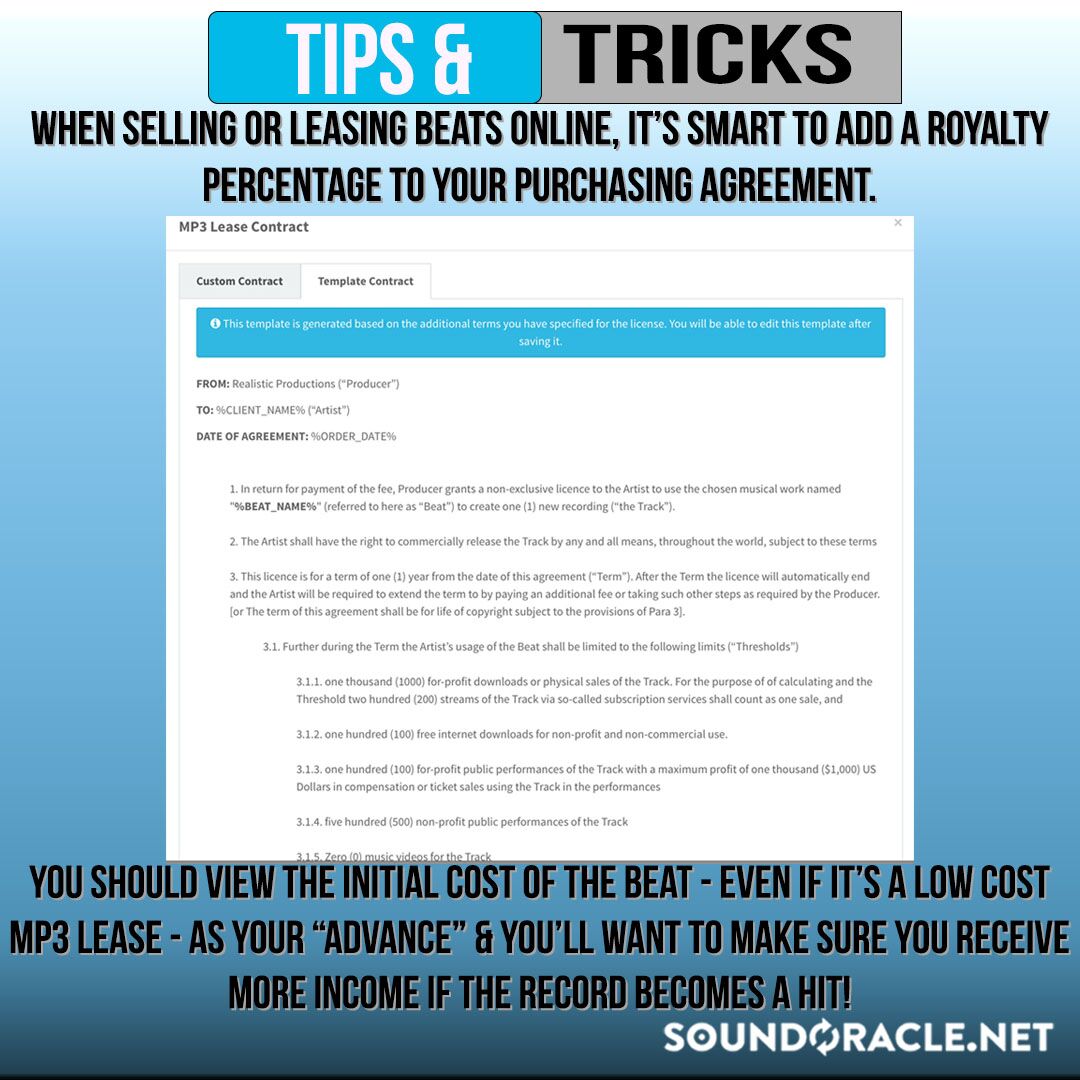 Production Quick Tip of the Week #15
Producers & beatmakers don't sell you short of making a quick buck! There are so many producers & beatmakers than willing to give their creative work out for next to nothing & if the song ever blows up & becomes a hit, they won't see anything from it because they didn't protect themselves.
It's a saturated market for sure, so lower prices can be appealing for some beat makers that want to make money anyways possible way they can as quick as they can, but that doesn't mean you can't protect yourself & still get money on the back end.
Most beat stores like BeatStars & AirBit allow you to add custom contracts to your beat licenses.
So why not add in a percentage of royalties for you to receive? The initial cost of the beat could be you're "advanced" & you can still see a great source of passive income if the song ever becomes a hit!
Have a productive week, Be Different. Be Dope.

Oracle
More Tips and Resources...
{"one"=>"{{ count }} comment", "other"=>"{{ count }} comments"}