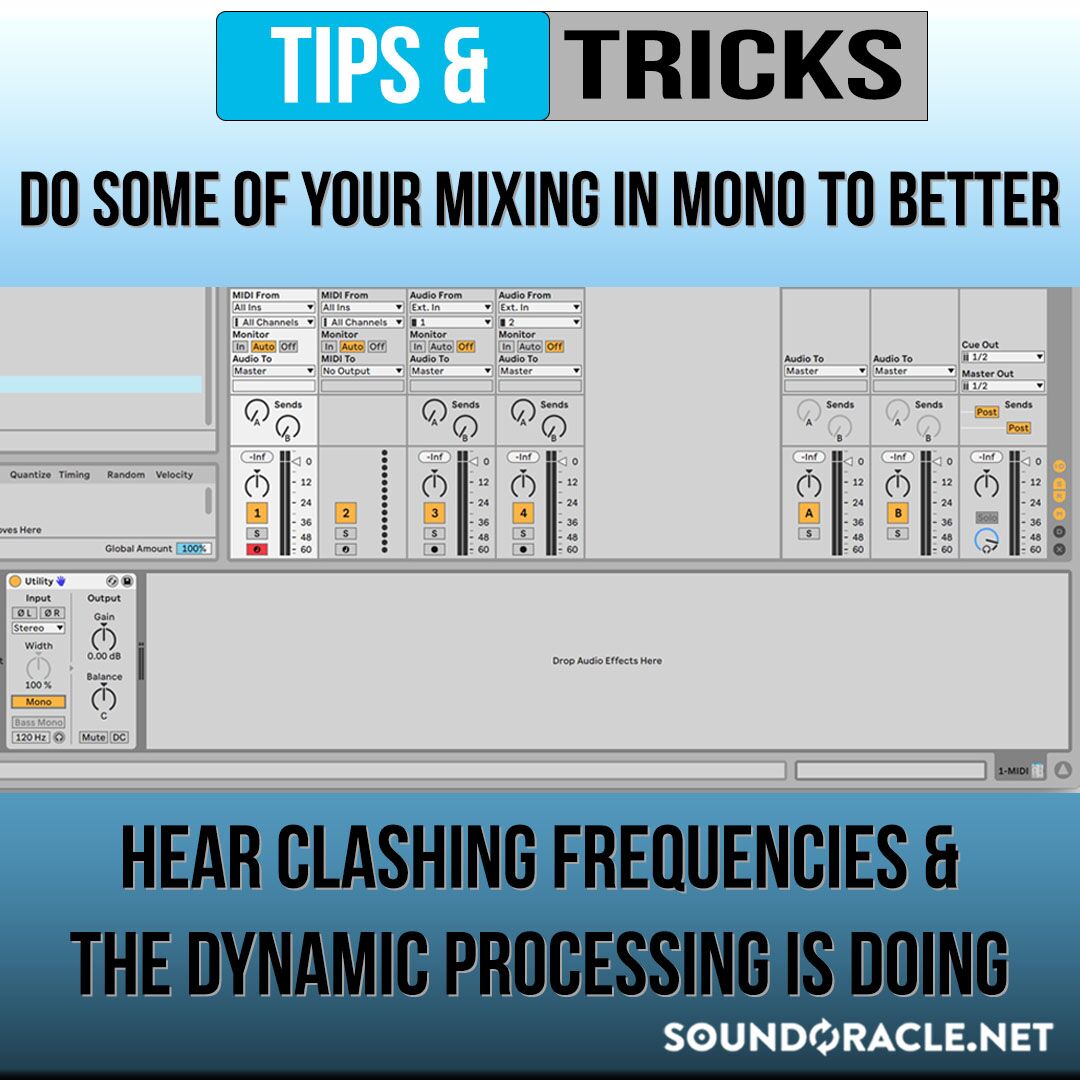 Production Quick Tip of the Week #22 
Mixing in mono is a hot topic & a lot of engineers swear by it.
Mono is a technique that a lot of engineers find as a helpful way to hear certain clashes & clean up the mix that you wouldn't otherwise hear in the mix.
In particular, mono helps point out issues conflicting between the bass & kick - an issue most engineers know all too well!
Another thing mono helps point out is what the compressors are really doing. Mixing in mono can really allow you to hear how much the dynamics are being affected by the compressors.
There are still instances where audiences may hear your mix in mono as well. Lots of Bluetooth speakers & smartphones are in mono. When using a Bluetooth connection in a car, if the signal weakens, the audio can collapse to mono as well.
The same goes with FM radio stations. In most cases, your listeners will not hear the mix in true stereo when they're listening. In the car, a listener is usually closer to one speaker than the other.
When working in an office, kitchen, or doing tasks at home, they will usually not be right in the center of the speaker system. Mono can help prepare you for how that may sound to them.
For me personally, I start my mix in stereo for a bit, flip to mono for a good chunk, & end it in stereo again.
If you would like to know more about the process of mixing in mono, we have a full video on our YouTube page & SoundOracle.net on the process of mixing in mono.
Have a productive week, Be Different. Be Dope.

Oracle
More Tips and Resources...
{"one"=>"{{ count }} comment", "other"=>"{{ count }} comments"}