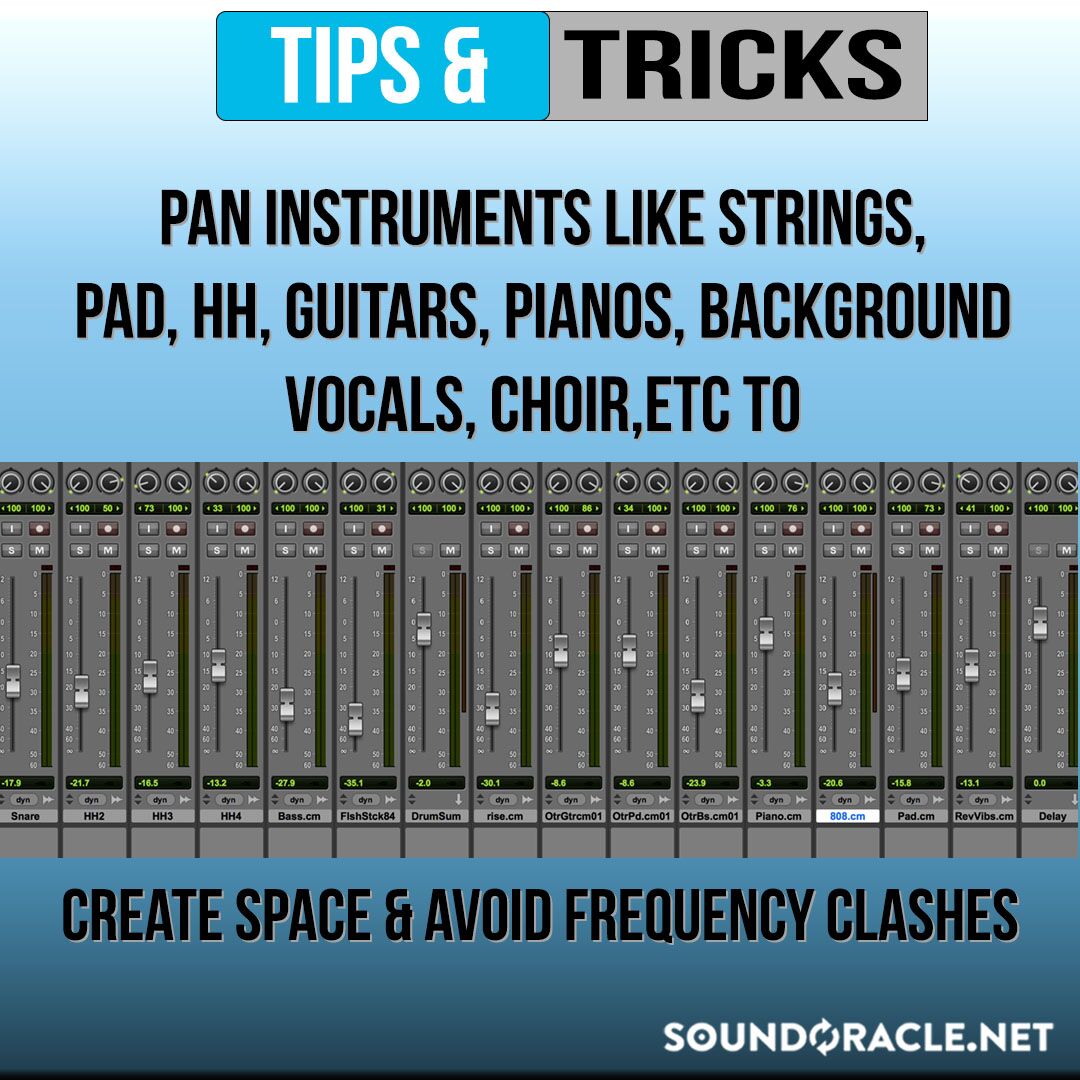 Production Quick Tip of the Week #24 
Ever wonder what you should pan in the mix?
By now it's a redundant fact that every mix is different & of course this tip applies to that; however, usually things like lead vocals, bass/808, kick, & snare are best when centered in the mix.
Panning other instruments though can create space, allow for the previously mentioned instruments to have their room, & cover up some frequency clashes, at least when the mix is heard in stereo.
I usually will find instruments that dominate the same frequency area heavily & pan them opposite of each other to limit their fighting.
Another thing I put into consideration is if this was performed live, how would the band be set up on stage & I will pan them accordingly.
Have a productive week, Be Different. Be Dope.

Oracle
Watch R&B Legend Tim Kelley and Others Cookin Up With Moon Rocks Drums In The Studio
Click here to get MOON ROCKS ➡️ http://bit.ly/moonrocks
The browsers of most modern producers DAW is overrun with a ton of Files. Quantity is great, but in real life situations such as being in a studio session where you have to create a beat on the spot or meet a very short deadline for a project, you don't have time to sift through all of these folders to find the perfect drums. These situations are where this drum kit shines. 
Details:
Over 200 high-

quality

 one-shot drums

All sounds are royalty-free

Instant download

808s tuned to the key of C

Every drum was professionally mixed and mastered by a certified mixing engineer

Compatible with all DAWs (Ableton, FL Studio, Logic, Reason, and more)

Compatible with all Hardware and Software Samplers (Maschine, MPC, etc)

All sounds are in WAV Format
More Tips and Resources...