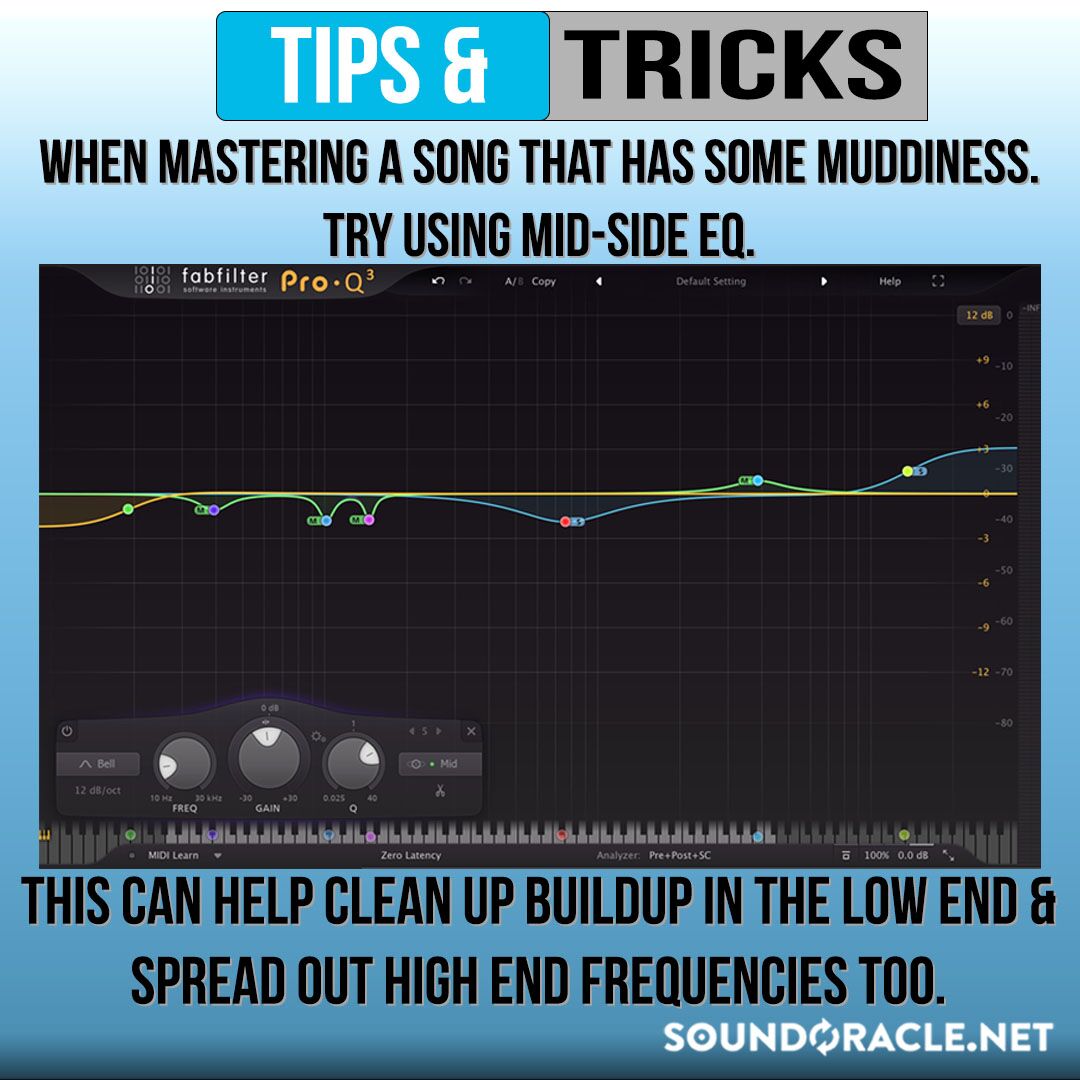 Production Quick Tip of the Week #25
Mid/Side EQ is a great tool to have in your mixing & mastering bag.
The "mid" is everything that is being heard down the middle & the "side" is everything that is on the left & right channels.
It can be useful at times to EQ these separately. It can be especially helpful when there is some low end build up going on in the master or some areas in the top end that could use some widen sweetener to sparkle things up a bit.
If you would like to learn more about the process of Mid/Side EQ we have a full video explaining it on our YouTube page & SoundOralce.net
Have a productive week, Be Different. Be Dope.

Oracle
Watch R&B Legend Tim Kelley and Others Cookin Up With Moon Rocks Drums In The Studio
Click here to get MOON ROCKS ➡️ http://bit.ly/moonrocks
The browsers of most modern producers DAW is overrun with a ton of Files. Quantity is great, but in real life situations such as being in a studio session where you have to create a beat on the spot or meet a very short deadline for a project, you don't have time to sift through all of these folders to find the perfect drums. These situations are where this drum kit shines. 
Details:
Over 200 high-

quality

 one-shot drums

All sounds are royalty-free

Instant download

808s tuned to the key of C

Every drum was professionally mixed and mastered by a certified mixing engineer

Compatible with all DAWs (Ableton, FL Studio, Logic, Reason, and more)

Compatible with all Hardware and Software Samplers (Maschine, MPC, etc)

All sounds are in WAV Format
More Tips and Resources...