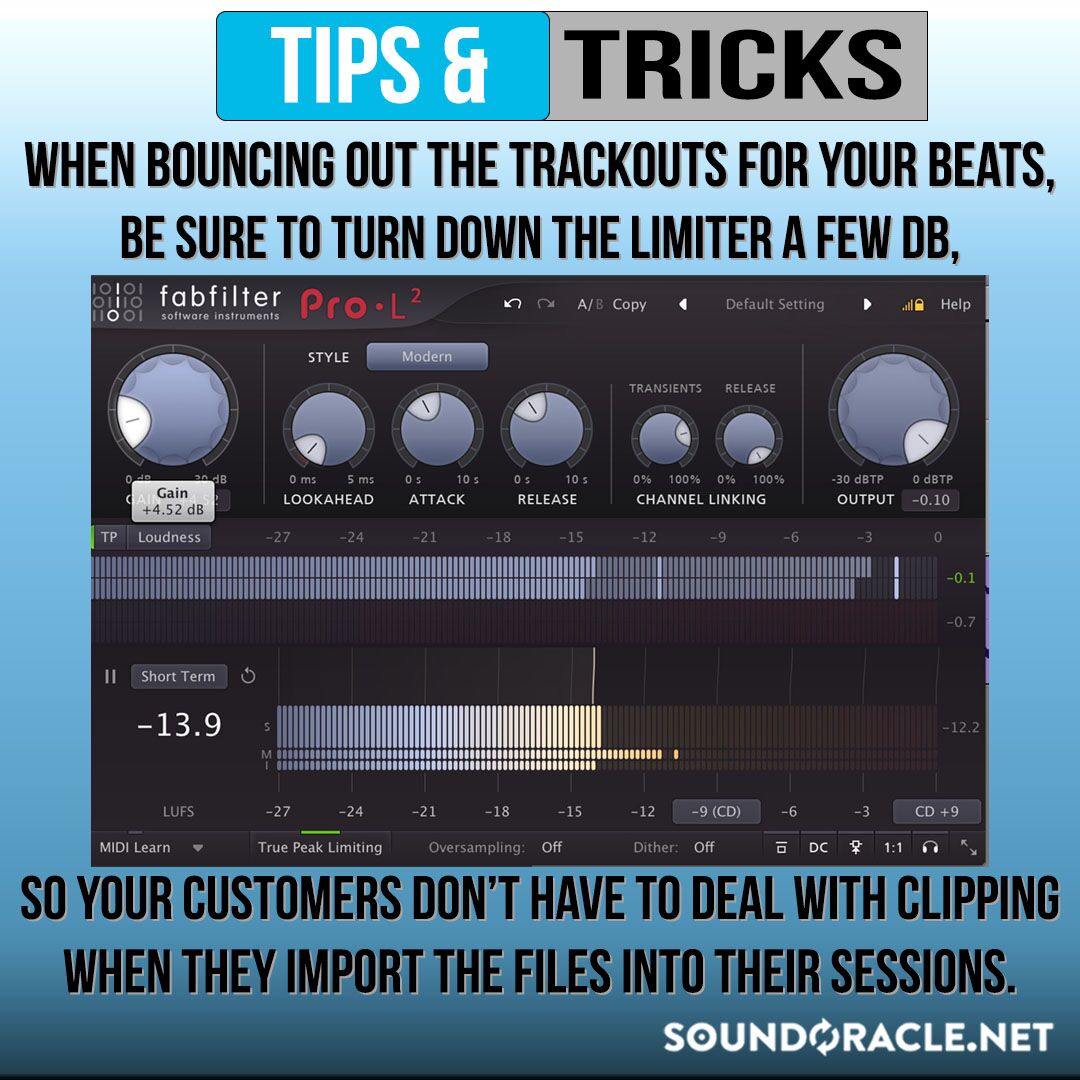 Production Quick Tip of the Week #32
Having a limiter applied to each one of your individual track outs can cause a lot of clipping, and be a lot louder when your clients import it in than when you exported it out for them.
If you decrease the gain on the limiter by a few dB when you export your individual stems, it will give better headroom for them. Obviously, you will want to keep the limiter's gain where it was at when you bounce out your stereo mix though!

Oracle
More Tips and Resources...