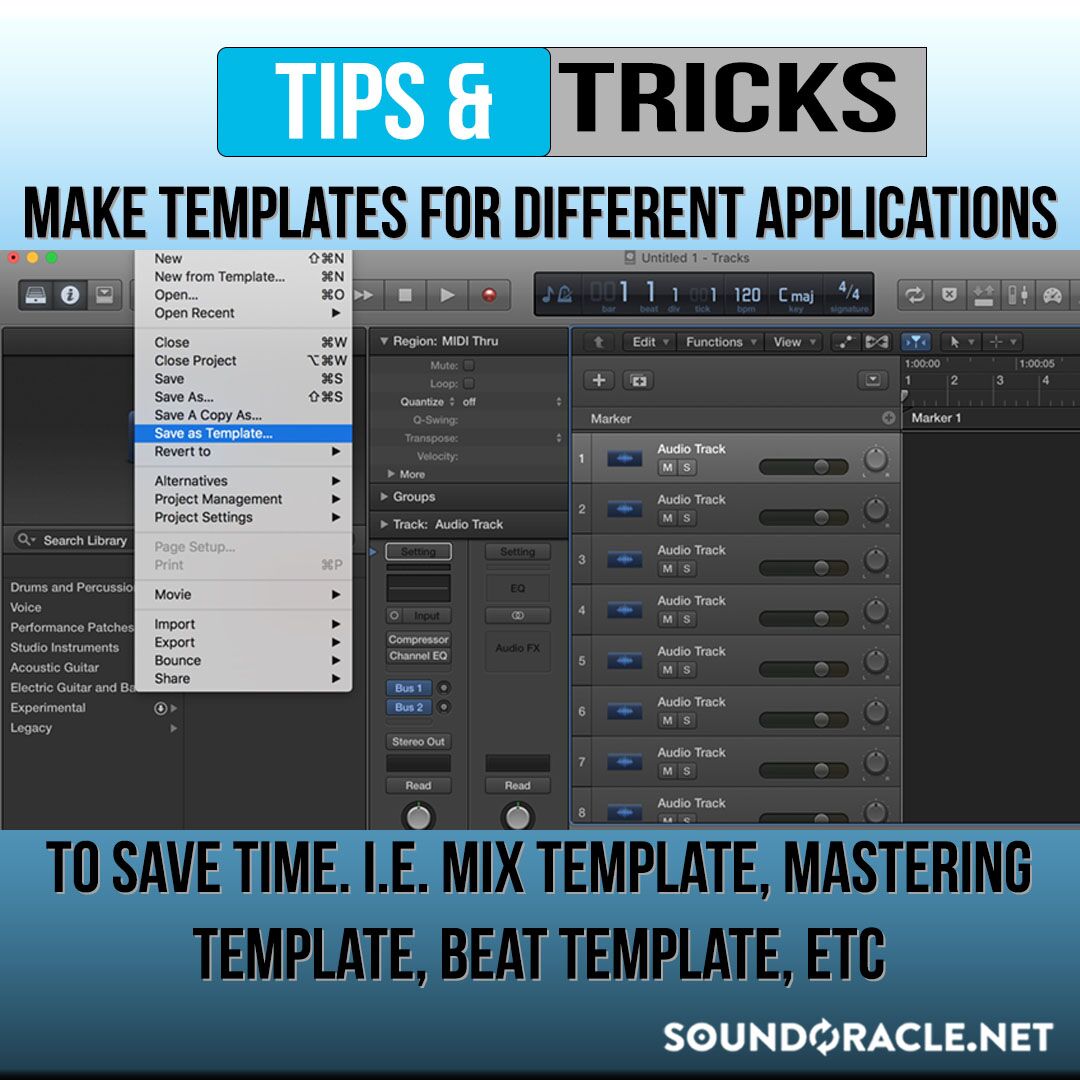 Production Quick Tip of the Week #34
As producers, songwriters, artists, & engineers time is very valuable. It's important to find ways to save time & to avoid unnecessary tasks.
One of the biggest ways to save time with music-making is to create templates! Each DAW will allow you to create your own & save them so you can load them up when you begin your process.
Setting up things like channels, auxes, bus sums, master channels, bus routing, common tools you use, & your overall typical workflow is an idea for templates.
For me personally, I have several templates. Ones for song mixing with beat stems, song mixes with a stereo beat mix, beat mixes, mastering, recording, beat making, & more! Bonus hint: your templates will be ever-evolving!
Oracle
More Tips and Resources...