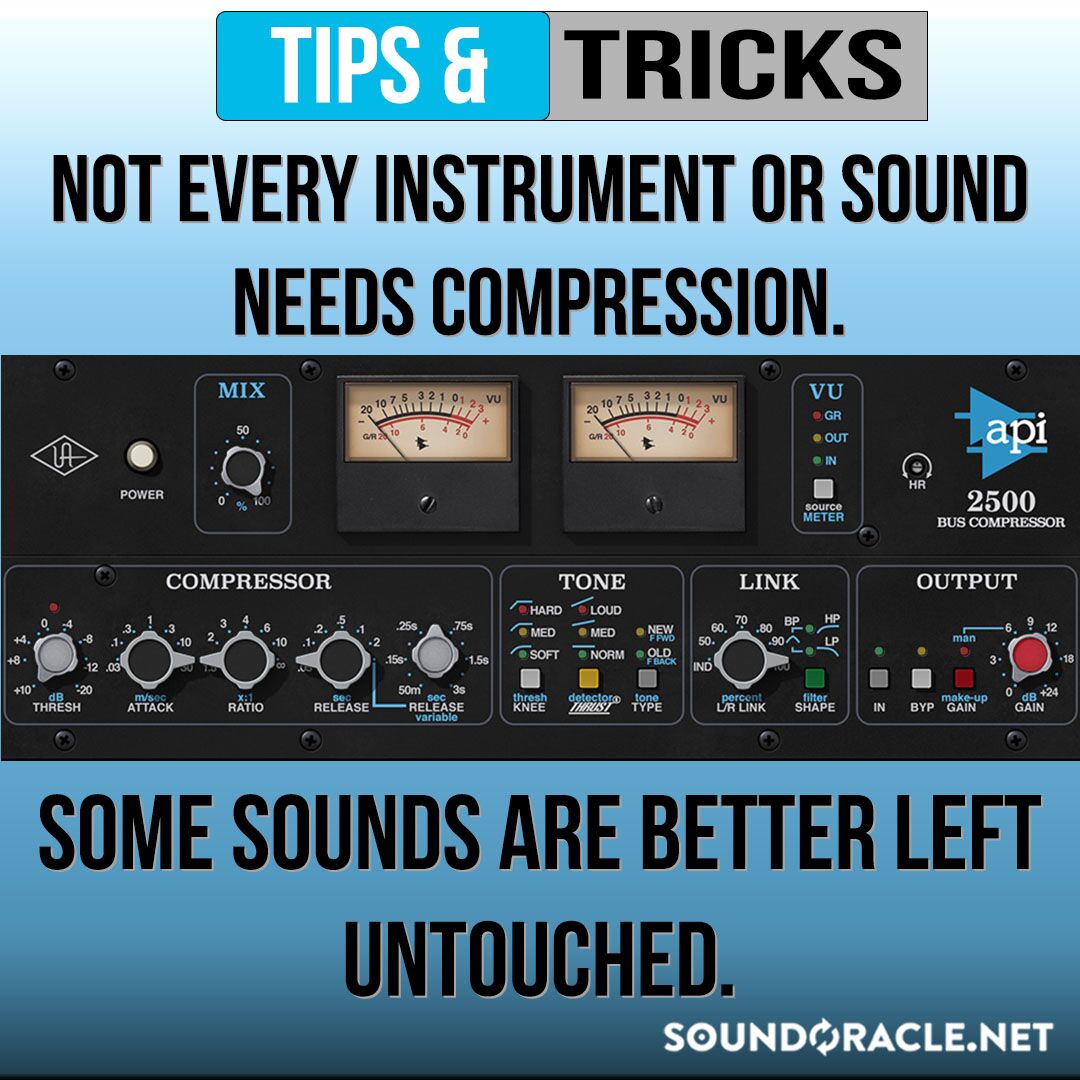 Production Quick Tip of the Week #35
It can be tempting to grab a or compressor and put it on every channel. It's important to use our ears & listen to what is going on with the audio we're hearing before we reach for our tools though.
What is it that we are trying to accomplish? Although these tools can be very useful & can play an important role in attaining a professional sound, sometimes the sound is better left untouched.
That's because some instruments & audio sources may not need any compression on them. Maybe the velocity of the MIDI was pretty consistent, the performance of the instrument doesn't have much dynamic range, or the source of the synth/instrument already had compression & other processing to it when it was stocked into the VST.
Oracle
More Tips and Resources...