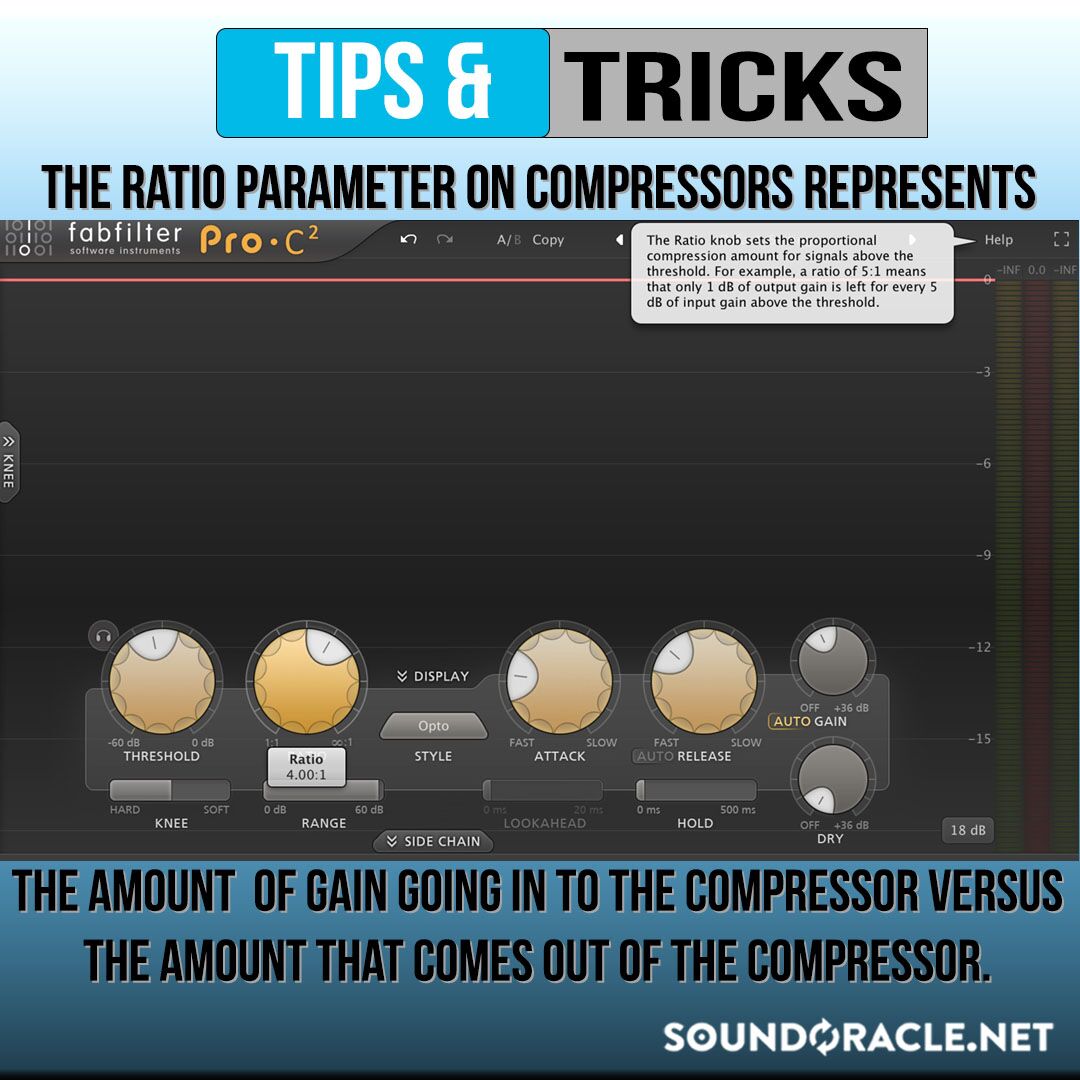 Production Tip of the Week #4
Compressors are clutch when it comes to controlling the dynamics in your mix. Knowing what each parameter does can help your mixing process a lot! The ratio parameter is the amount of gain going in compared to the amount of gain coming out.
Let's say the ratio is set to 3:1. If 3dB of gain is going in, 1dB will come out. If 6 dB is going in, 2 dB will come out. This is also why there is a makeup gain control on compressors as well, so you can "makeup" for the gain reduction.
For More Tips and Resources...