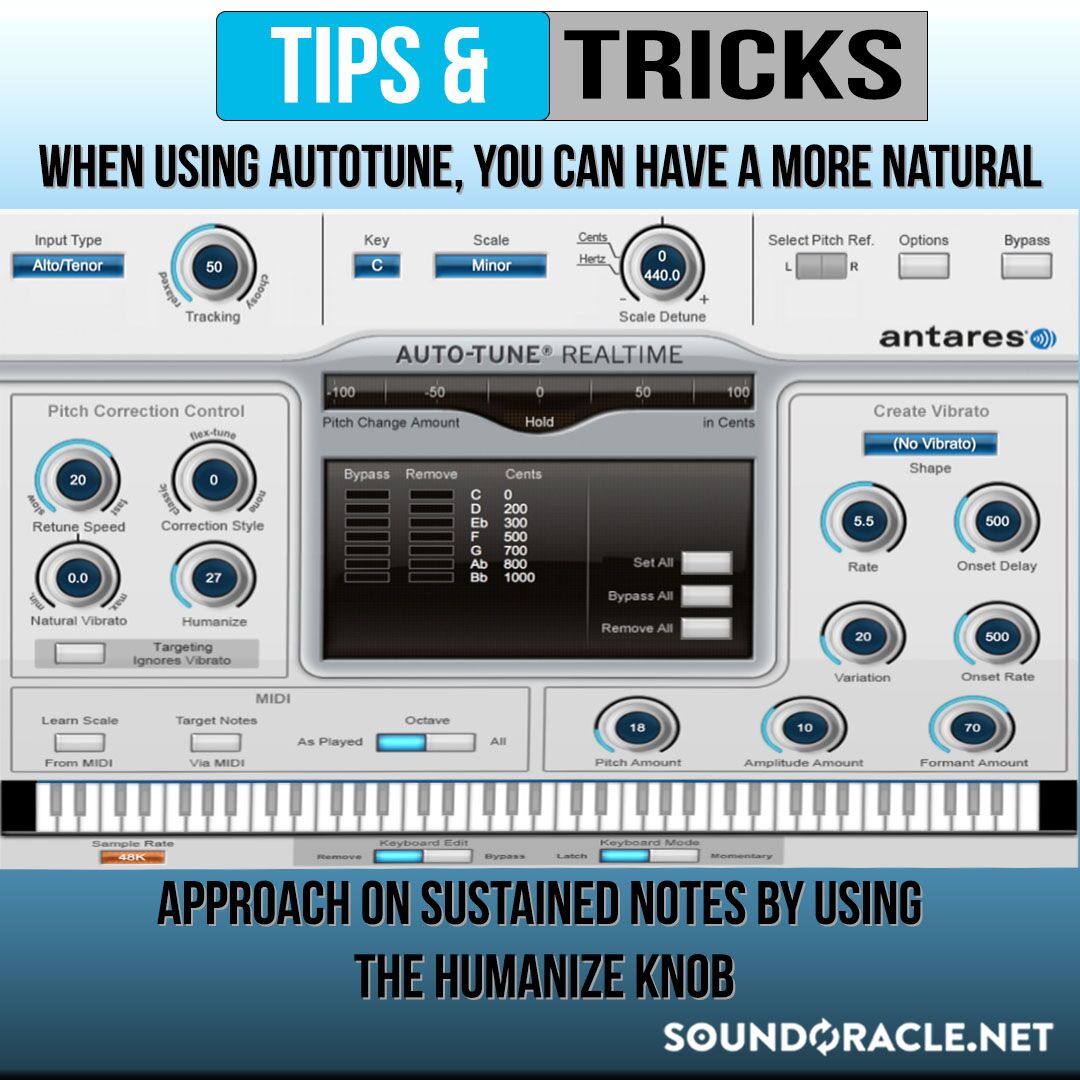 Production Quick Tip of the Week #5
AutoTune is a go-to plugin for both pitch correction & vocal effects. The retune speed is the knob that controls the speed of which the input pitch is changed to the target pitch & gives you the "AutoTune" effect; however, if you use the "humanize" knob, AutoTune will be more forgiving on notes that are held out & sustained. This allows for singers & performers to have a more natural sound while still giving the vocals that "AutoTune" effect on faster, less sustained notes. Artists like Swae Lee, Ariana Grande, & Rihanna use this parameter on their vocals a lot.
More Tips and Resources...