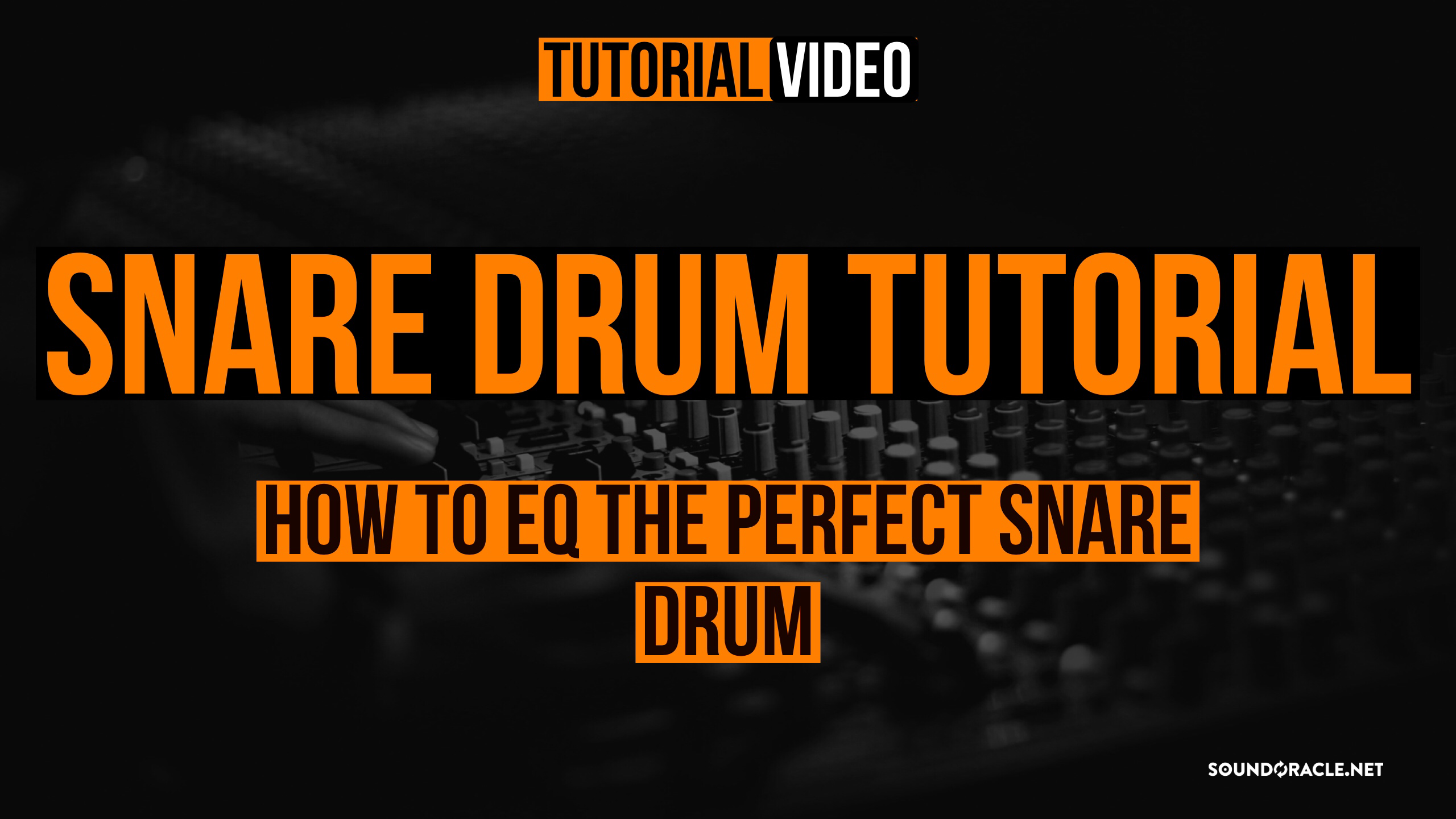 Week two of our "Fundamental Series" is a depth discussion on the fundamental frequencies of snare drums. Understanding these fundamental frequencies can be a key factor in bettering your engineer skills.
A properly EQ'd snare can energize any mix. Often times engineers & producers will boost the high ends of the snare in hopes to get that "clack" or "crunch" heard in today's popular music.
In this video, we discuss a detailed analysis of the fundamental frequencies of a snare drum. We talk about & demonstrate what specific boosted frequencies will help a snare drum cut through the mix without clashing with the rest of the music. We also examine different frequencies that should be cut to avoid harshness throughout your mix.
In this video, we show examples of different types of snares such as, sampled snares from records, acoustic snares, electronic snares, filtered snares, & of course the popular "trap type" snare found in a lot of today's music.
As with any aspect of music, the type of snare & song vary with frequencies; however, these key elements will point you in the right direction of a great sounding snare drum. Your listeners & fans will appreciate the excitement these techniques bring to your snare drum without hurting their ears.
Follow along as professional engineer Eric "Realistic" Michael gives you a step-by-step guide on choosing the right frequencies to boost & cut for a snare drum.
JOIN MY UNQUANTIZED PODCAST COMMUNITY:
Don't miss out Unquantized Podcast Live & Interactive by @soundoracle + @triza starting at 4pm every Friday @IG !!! 
FOLLOW ME: 
ERIC MICHAEL - REALISTIC PRODUCTIONS (Engineer) 
Realistic is a Music Producer and Engineer located in the Twin Cities. He started out playing guitar and piano in 2003 and has been producing and recording music since 2004. He produces Hip-Hop, R&B, Pop, & Dance music. 

CONNECT WITH ERIC: