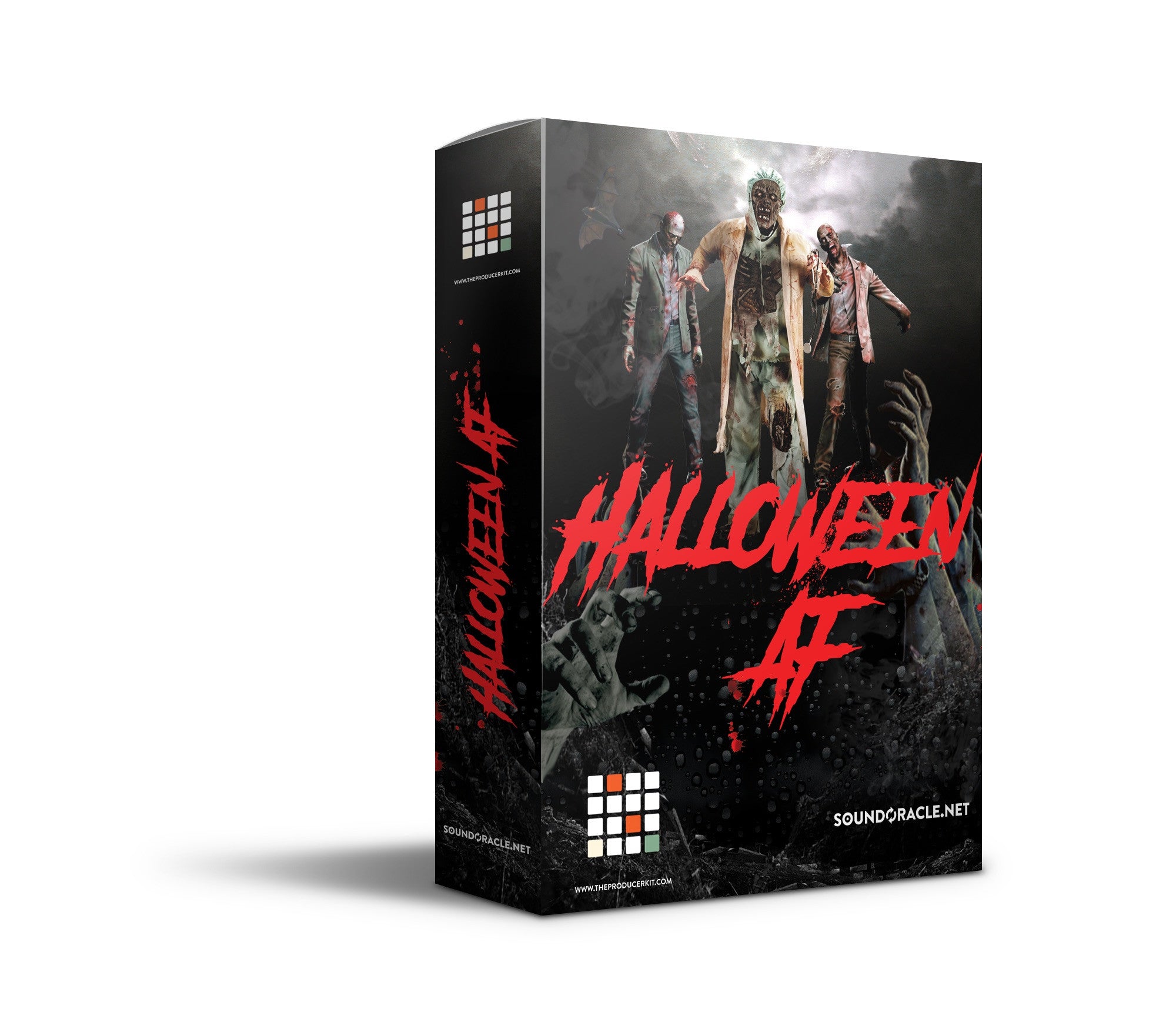 The Producer Kit partnered with Sound Oracle to present "Halloween AF." This FREE Sound Kit contains kicks, snares, music loops, hats, and terrifying vox samples. All sounds are in WAV format and will work with any DAW.
Available from Friday, October 28th. Until midnight on Monday, October 31st.

 
DRUM KITS
●9 Kicks
●6 Snares
●6 Music Loops
●11 Perc and Hat loops
●3 Vox Samples
Genre:

Multi
Spanning the seasons of dearth and demise. Halloween is a time to celebrate Samhain, a Celtic Festival. When people light bonfires and wearing ghoulish costumes to chase away ghosts. Frontiered between two worlds, coinciding before the New Years. It is where ghosts of the dead return to earth. Causing distress while damages crops. Celts believed their presence of the ethereal spirits. Made it possible for the Celtic priests to see the future. These prophecies gave a source of relief. And the course during the long and weary winter. It is where the boundaries between the worlds of the living and the dead became blurred.
{"one"=>"{{ count }} comment", "other"=>"{{ count }} comments"}