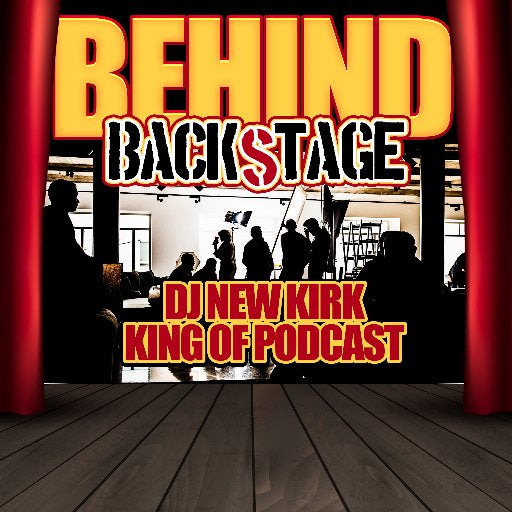 BEHING BACKSTAGE Ep.8 Sound Oracle Talks On Ruff Ryders, Drag-On, Polow da Don and Timbaland, UnQuantized & more
Producer and sound designer Sound Oracle talks on his first deal, the journey that led him to sound designing, working with Polow da don and Timbaland, his podcast Unquantized, Drum Kits and more on Behind Backstage Podcast Episode 8.
 ABOUT BEHIND BACKSTAGE:
Behind Backstage Podcast is a weekly podcast based in South Florida, Miami hosted by DJNewkirk & Au-Dacity and sometimes with help of fill-in co-hosts. DJ Newkirk, dubbed "King of Podcast"due to his gift gab is an Artists and Producer Manager, delivering upbeat questions and engaging content with humor, while his co Host Au-Dacity, Producer and songwriter delivers wit and cleverness. Together they deliver a high quality podcast for listeners to enjoy. 
Initially, the pair saw a need for a platform that catered to artists and the hard working people behind them. So they developed a plan and executed it. They talk to people in all facets of entertainment getting their raw stories, honing in on how they became successful, how to stay successful, culture, and current events in an interview and or talk show style. Some have already called them their "Favorite Power Couple."
The podcast has great following of listeners across various social media platforms and is steadily climbing. A new episode is released every Wednesday anyone can tune in by listening and subscribing to iTunes, SoundCloud and Youtube (video). Tell a friend and bring a friend to Behind Backstage Podcast 
"See You There" Website: www.behindbackstage.com
{"one"=>"{{ count }} comment", "other"=>"{{ count }} comments"}