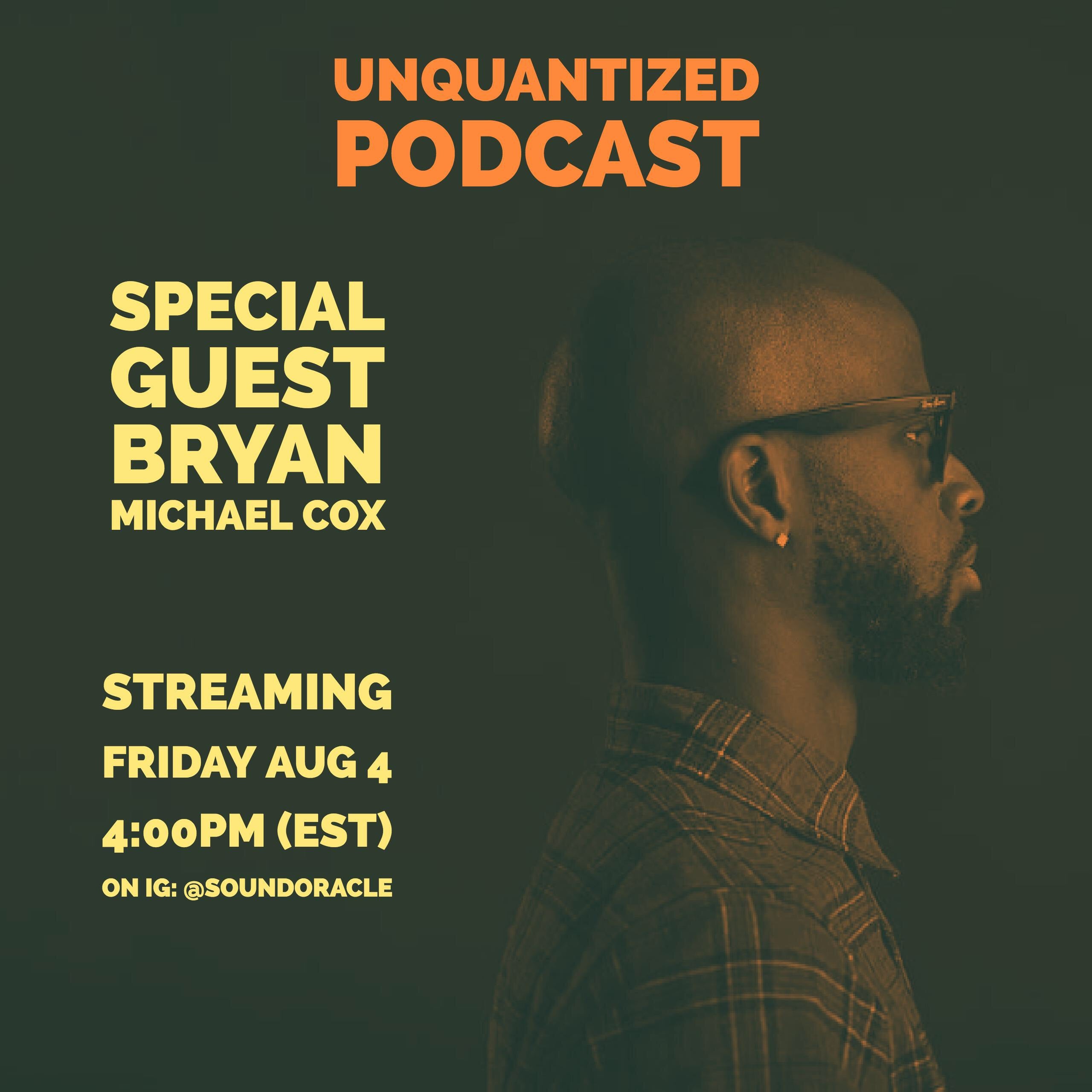 Special Guest Bryan-Michael Cox
Live on Unquantized Podcast – Friday (Aug 4)
Bryan-Michael Cox an American multi-instrumentalist, record producer and songwriter noted for his all-encompassing work on some of the most notable pop artists will be a special guest on Unquantized Podcast this Friday (4pm EST) live streaming here on Sound Oracle.
MORE ABOUT BRYAN-MICHAEL COX
Bryan-Michael Cox is one of the most influential producers in urban music in our lifetime. Some of his notable collaborations include "Shake It Off", "I Stay In Love",  "You Had Your Chance" with Mariah Carey, "Be Without You" for Mary J. Blige, "Burn", "Confessions Part II" and "U Got It Bad" for Usher.
(Check his complete discography: Here)
(The Best of Bryan-Michael Cox: B. Cox)
And has also written for artists including Usher, Mariah Carey, Mary J. Blige, Toni Braxton, Jagged Edge, Lil' Mo, Bow Wow, Danity Kane among others.
He has achieved rock-solid recognition by the music industry as a songwriter, including being the SESAC choice for Songwriter of the Year for two straight years.
Cox also obtained a Guinness World Record for the longest consecutive period of chart successes. He has been in Billboard chart for five years on breaking the record previously held by The Beatles. He hales from Houston, Texas who was good friends with Beyoncé at high school. He often produced records for Destiny's Child before Columbia Records. Then, he relocated to Atlanta to pursue his music career; and then worked closely with partner Jermaine Dupri.
With 100 million record sales, 35 number one hits, and 12 Grammy Award nominations, Bryan Michael Cox is widely regarded as one of the most critically acclaimed and commercially successful songwriters and producers in the history of contemporary R&B. In 2009, Cox was inducted into the Georgia Music Hall of Fame for his outstanding contribution to music.
"The UnQuantized Podcast is a live and interactive podcast streaming on IG. Join hosts @SoundOracle and @Triza as they discuss producer gear, answer production, music career related questions, and share music industry stories.
The Ultimate Oracle Total Bundle Now Includes Cassette Drums
Subscribe to get Sound Oracle's exclusive offers and to be notified of updates