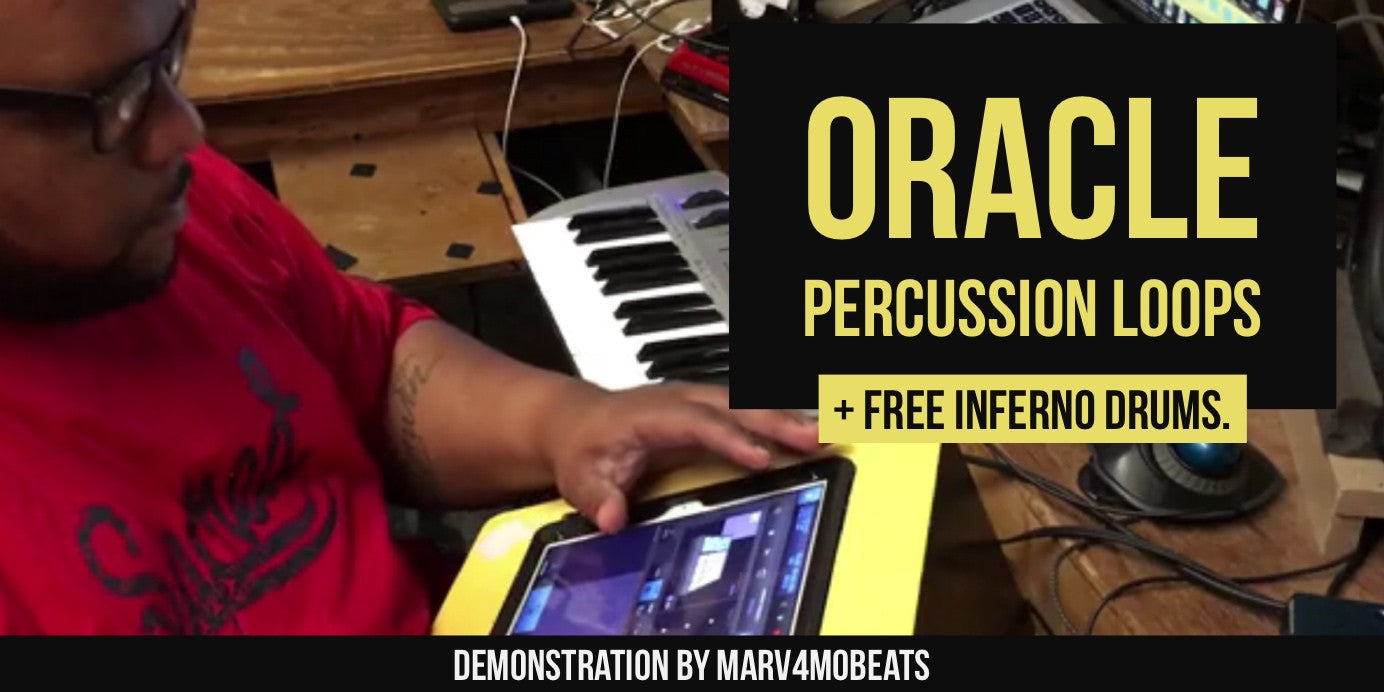 The Oracle Percussion Loops and Inferno Drums Kits - Demonstration by Marv4MoBeatz
This is a demonstration of the Oracle Percussion Loops kit and Inferno Drums from Soundoracle.net. Both kits were created by Sound Oracle (Chief Sound Designer for Timbaland).
ORACLE PERCUSSION LOOPS - This instantly downloadable producer kit is a collection of unique rhythm and percussion loops specifically designed to add bounce and movement to your music. This sound library includes loops made with things like pool tables, walkie-talkies, kitchen sinks, and other weird natural and electronic sounds. All loops are BPM labeled. For your convenience, it is compatible with all DAWs and comes in universal WAV format.
"FREE INFERNO DRUMS with THE ORACLE PERCUSSION LOOPS until May 5th"
INFERNO DRUMS - This FREE mini pack comes bundled with the Oracle Percussion Loops until May 5th. Inferno drums are the perfect companion pack to the Oracle Percussion Loops. Kicks, snares, hats, and one shot percussion captured by analog samplers and dumped to tape for that punchy warm feel. All 808s are key labeled. This mini kit also comes in universal 16 bit WAV format.