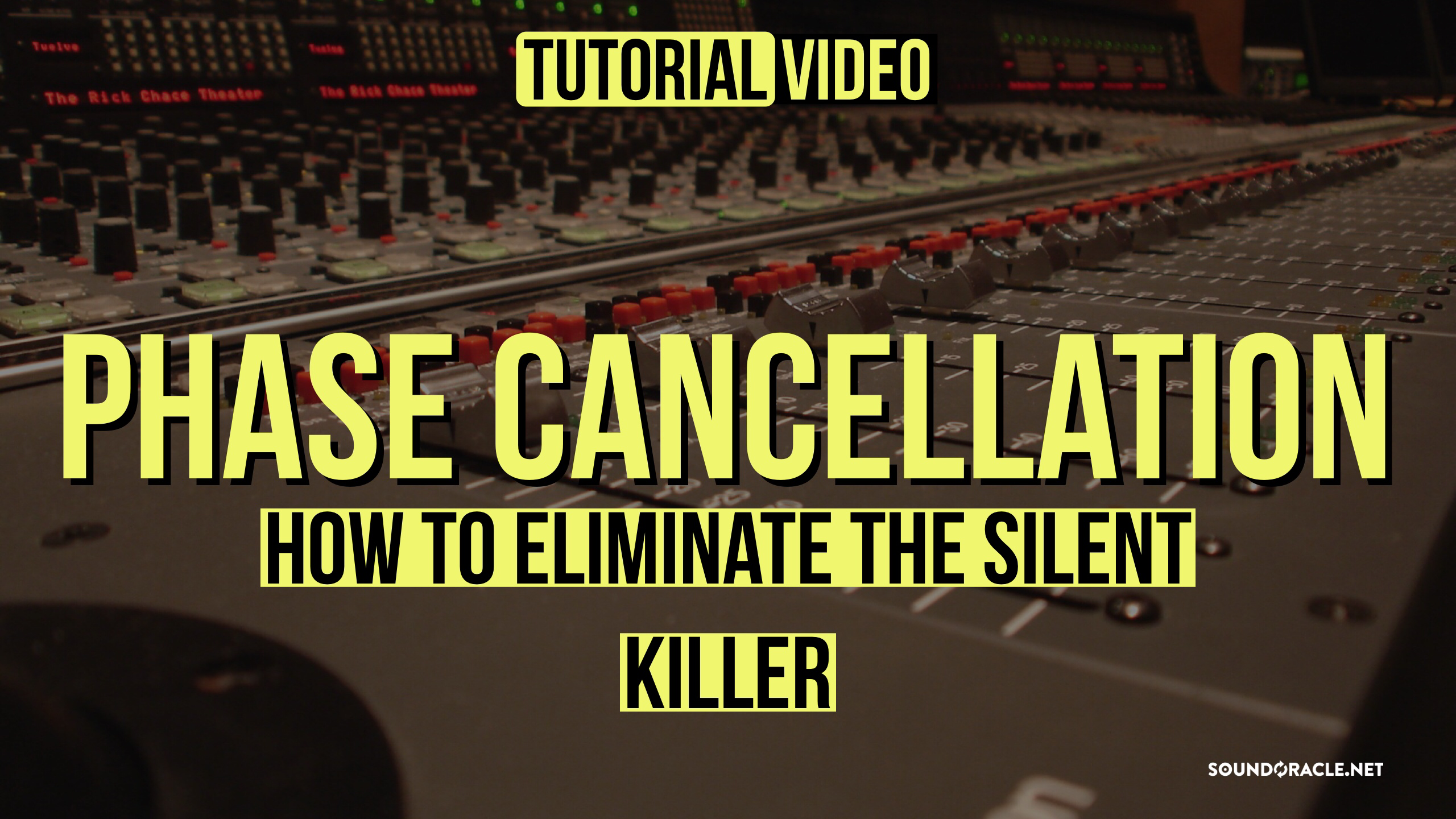 SoundOracle.net - Phase cancellation is definitely a silent killer that can ruin an otherwise great mix. It softens transients, makes your low end sound like trash, or just makes things disappear completely. If you've ever gone to boost the low end of a kick only to find out that it now has less impact than it did before, the likely culprit is phase cancellation.
In this video, we will share a few techniques to help you eliminate phase cancellation issues and add weight and strength back to your mixes.
Follow along as professional engineer Eric Michaels (@realisticproductions) gives you step-by-step guide on phase cancellation.
Even though this tutorial is done in Pro Tools, you can use these plugins and techniques in any DAW (Logic, Ableton, FL Studio, etc).
What are your favorite tools, tricks, or techniques to eliminate phase cancellation in your mixes? Let me know by leaving a comment below.
JOIN MY UNQUANTIZED PODCAST COMMUNITY:
Don't miss out Unquantized Podcast Live & Interactive by @soundoracle + @triza starting at 4pm every Friday @IG !!! 
FOLLOW ME: 
ERIC MICHAEL - REALISTIC PRODUCTIONS (Engineer) 
Realistic is a Music Producer and Engineer located in the Twin Cities. He started out playing guitar and piano in 2003 and has been producing and recording music since 2004. He produces Hip-Hop, R&B, Pop, & Dance music. 

CONNECT WITH ERIC: