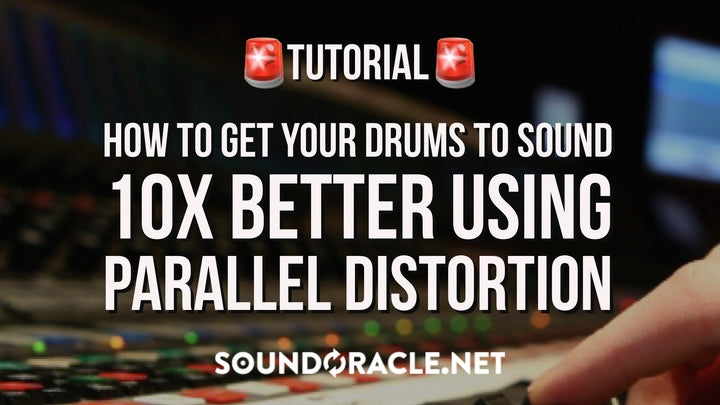 Tutorial - How To Get Your Drums to Sound 10x Better Using Parallel Distortion
One of the most effective and fun ways to get better drums is also one of the most overlooked. I'm referring to parallel distortion.

This technique will definitely make your drums hit harder and pop through the mix better. This is an aggressive approach that involves mixing together an extremely processed signal with the original dry signal to achieve some pretty amazing results.

In this tutorial video engineer Eric Michael will provide you with a detailed explanation and a step-by-step guide on how to get your drums sounding 10x better instantly!
JOIN MY UNQUANTIZED PODCAST COMMUNITY:
Don't miss out Unquantized Podcast Live & Interactive by @soundoracle + @triza starting at 4pm every Friday @IG !!! 
 FOLLOW ME: 
ERIC MICHAEL - REALISTIC PRODUCTIONS (Engineer) 
Realistic is a Music Producer and Engineer located in the Twin Cities. He started out playing guitar and piano in 2003 and has been producing and recording music since 2004. He produces Hip-Hop, R&B, Pop, & Dance music. 

CONNECT WITH ERIC: 

{"one"=>"{{ count }} comment", "other"=>"{{ count }} comments"}