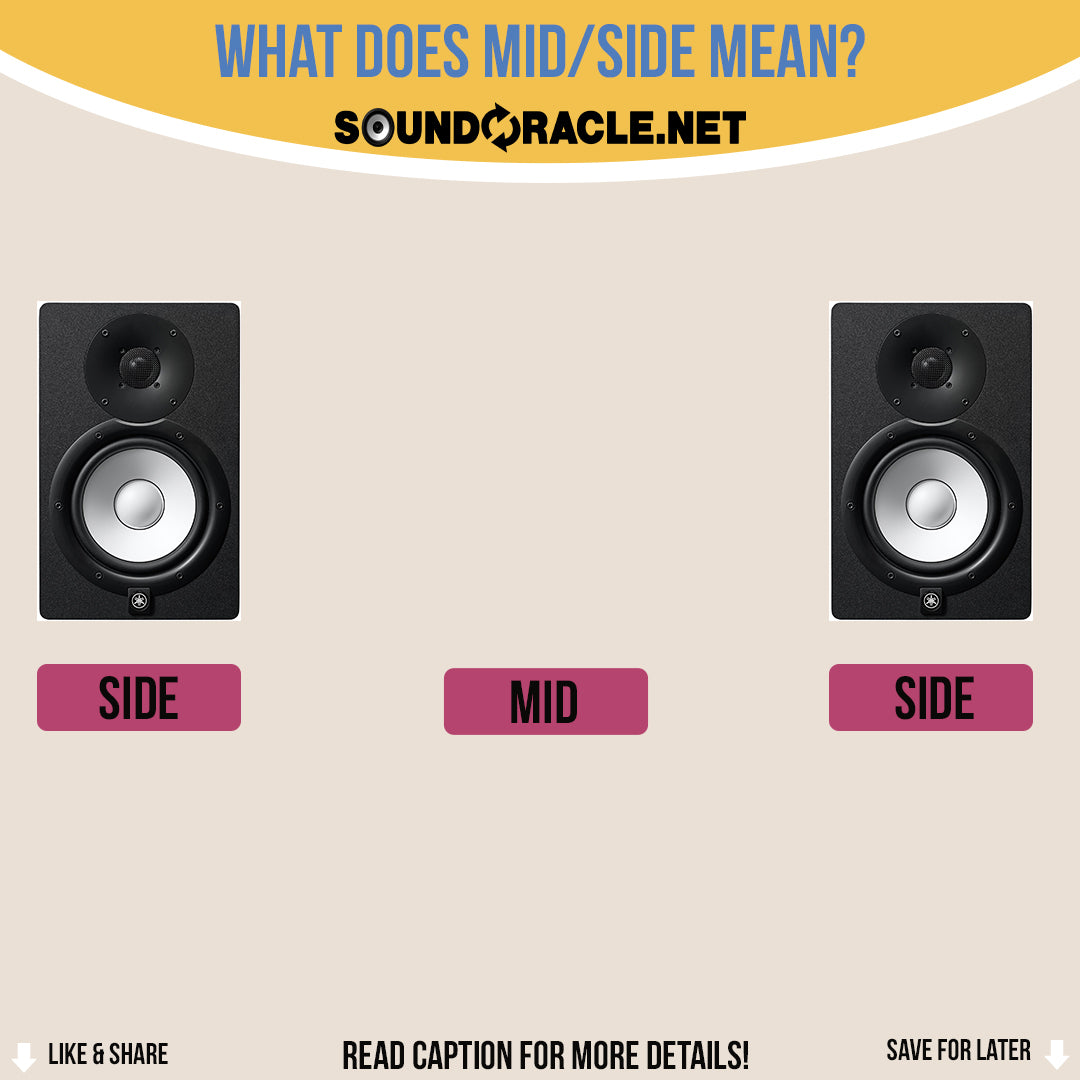 These quick production tips will definitely save you time in the studio and improve your workflow.
What does Mid/Side mean?

Mid/Side processing allows you to process the mid (center) & the sides (left & right) of the track separately.
Mid/Side can be used in your mixes; however, it's particularly useful when it comes to mastering as it allows you to have more control mastering than you would without M/S capabilities.

Often times the mastering engineer only has the two track mix & not the full session.

When it comes to mastering, Mid is great for adjustments to the low end & vocals, as well as kick, snare, & anything else placed in the center of the mix.
Sides are great for adjustments to the reverb & stereo field.

When it comes to individual channels, using the mid EQ can help a lot with low resonances in the kick drums & 808s. It's also a good way to control low end buildup in pads.

Side EQ can be useful for creating more energy in the stereo field, particularly with motion pads or background vocals.

We have a few videos on our YouTube page that visually show you how to use Mid/Side EQ.

THE ART OF BEAT MIXING VIDEO COURSE
Producers have eagerly been awaiting this groundbreaking video course & it's finally available to access.Giving your beats a professional mix is a standard that's expected from major labels & publishing companies when trying to get your beats placed.Our brand new coursework will teach you everything you need to know to ensure your beats have an outstanding mix & loud clean master.Save thousands of dollars by not having to enroll in school & save hundreds of hours from watching the wrong the tutorials.

What's included?

* Over 5 hours of expert techniques
* Mixing cheat sheets in PDF form
* An easy to understand, concise layout
* Small, digestible chapters with quick access to the info you need
* Everything you need to know to mix your beats professionally