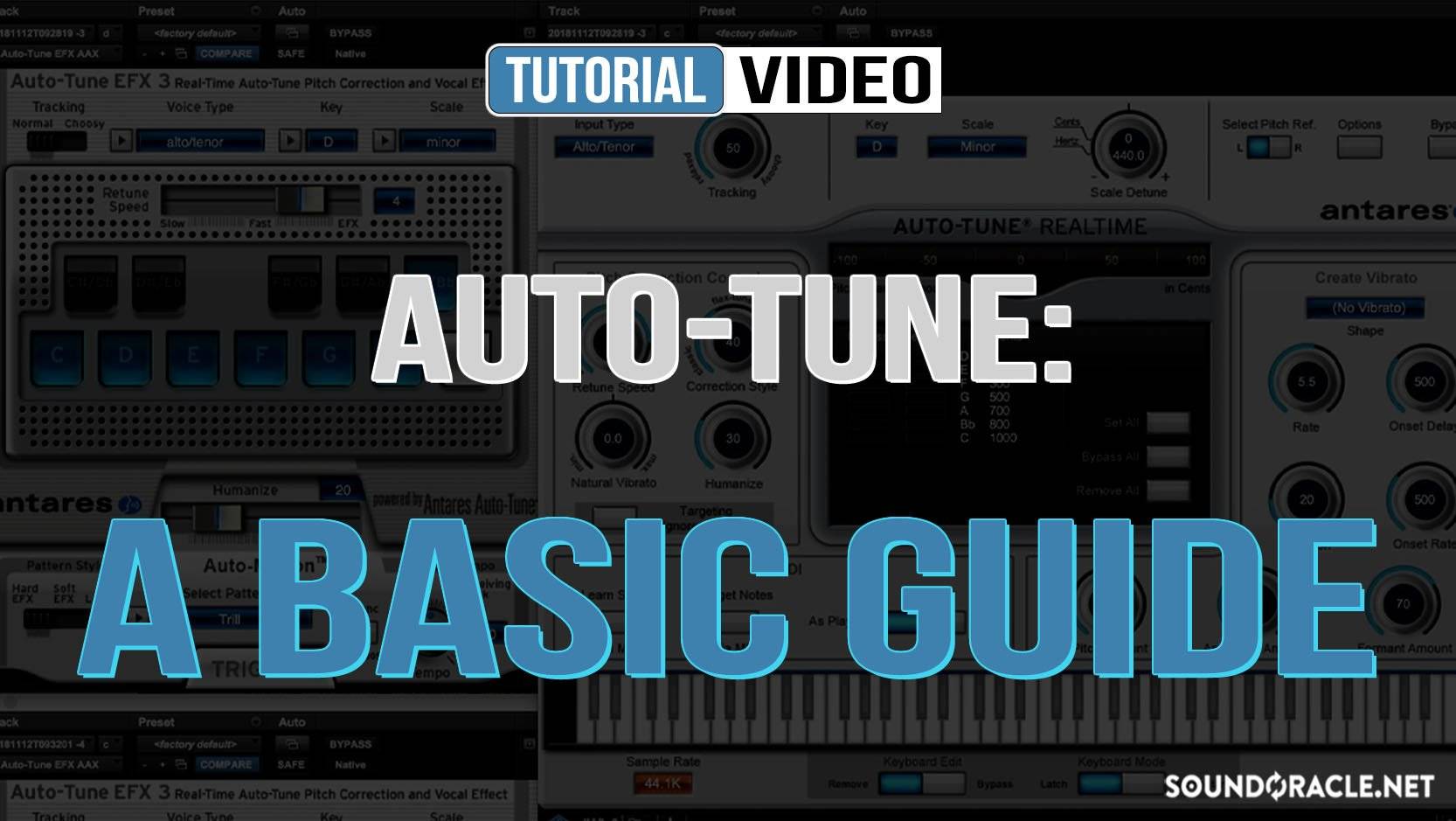 This week's tutorial is a breakdown of Auto-Tune. In this video, we will discuss the parameters & features of this world-famous pitch correction software.
0:00 - Introduction

1:08 - What is Auto-Tune?

1:44 - Input Type

3:03 - Tracking: Relaxed vs. Choosy

3:33 - Keys & Scales

8:33 - Retune Speed

10:52 - Humanize

13:03 - Flex-Tune

15:25 - Natural Vibrato

17:58 - Targeting Ignores Vibrato

19:35 - Target Notes Via MIDI

22:19 - Auto-Tune EFX

24:00 - Outro
Auto-Tune has become one of the most used & sought after sounds in music. Many artists like Swae Lee, Drake, Kanye West, Future, Travis Scott, Rihanna, T-Pain & countless other stars use Auto-Tune as a go to effect & when used properly, it can be used as so much more than a simple cheat-code for off pitched notes. This renowned software has dominated the airwaves for the past two decades & it's important for today's engineers & producers to understand how this plugin works.
In this video, we discuss & answer questions like, "What is retune speed?" "What does humanize mean?" "What should the key be set at & how do I detect the key?" "What should my input type be?" We discuss each of these topics & much more in this detailed explanation of how Auto-Tune works.
Follow along as professional engineer Eric "Realistic" Michael gives his step-by-step guide to using Auto-Tune.
ERIC MICHAEL
REALISTIC PRODUCTIONS (Engineer)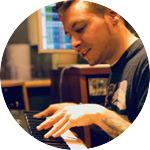 ---
Black Friday Mixing & Mastering Sale
(Nov 19-26)
All Mixing & Mastering 20% SALE
Are you in need of professional mixing & mastering? This is the perfect time to get your songs,instrumentals, & beats mixed & mastered with high quality analog gear & top-notch plugins at a reduced rate!
Between November 19th-November 26th all of the mixing & mastering services are 20% off!

Don't forget about our mastering sale going on during the entire month of November too: buy
one, get one half off. During the Black Friday sale you can double up on savings & take an
extra 20% off on top of the November mastering sale!
---
Black Friday Sale, It's Almost Time (Nov 21 -27)
Up To 50% Off All Kits + Free Black Friday Sample Pack
Hey what's up?
I just wanted to let you know that it's almost that time! This year Soundoracle.net is doing 6 Days off Black Friday prices! All kits will be up to 50% off.
BONUS:
If you purchase any sound library from SoundOracle.net from November 21 until November 27 you will get a FREE Black Friday Sample Pack as a token of our appreciation (the download link to the kit will be in your purchase receipt).
---
---
SoundOracle & Realistic Productions Collaboration
🔥NEW🔥 Finally, 808s that won't disappear on phone and laptop speakers! 🔊😈🔊😈🔊 #808Formula2

•••••

✅ 808 One-Shots ✅ 808 Audio Loops ✅ 808 Midi Loops
Created by: @soundoracle x @realisticproductions
•••••••
#BeDifferentBeDope

The majority of today's music is heard for the first time on either a phone, laptop speakers, or earbuds It can be frustrating as hell to have a dope track with the perfect 808 but it disappears when you're music is played on smaller speakers.

That is why we created the 808 Formula 2. Laptop speakers, phone speakers, whatever. Your bass will be heard