New Sample Library: The Art of Transition (Unique Transition & Sweep FX)
The Art of Transition
Unique Transition & Sweep FX
Designers: SoundOracle x The Innovator
So, this Summer I've decided I'm taking no days off and bringing you guys yet another kit from myself and The Innovator. This particular kit will not only suit my beginners, but also the Seasoned Veterans in the game as well.
I've noticed that one of the most underrated and underutilized aspects of Beatmaking are having Transition FXs to bridge the gap from one section of the track to the other. Not to be taken for granted, a simple transition can take your drop from mediocre, to out of this world.
This is a video review and demonstration of
what's included in the
"The Arts of Transition Library."
This overview was done by
Eric Michael of Realistic Productions.
It's time to Present, The Art of Transition. This kit itself contains 50 Unique Transition FX and Sweeps straight from my Secret Stash. As usual they are compatible with all DAWs (Ableton, Fl Studio, Logic, Reason, and More). The sounds are also all Royalty-Free in this kit and come in WAV format.
Nothing makes a Producer or Beatmaker stand out more than having their own signature transitions and sound, and with this kit, I'm giving you just that. Now let's make waves! It's gonna be a Surgical Summer! All Summer 18.'
My brother @beatsbyjblack is back at again!!!
This time showcasing the new kit
"The Art of Transition"
by @soundoracle x @iamtheinnovator
---
DETAILS
(Compatible with all DAWS)

Whatever your DAW of choice (Ableton, Fl Studio, Logic, Reason, and More) feel free to chop, reverse, and rearrange these "50 Unique Transition FX and Sweeps" for added control in your productions. The sounds are also all Royalty-Free in this kit and come in WAV format.. Whether your genre is Trap, EDM, R&B, Boom Bap, or Hip Hop, look no further than the Art of Transition.
This is definitely the essential sound effect tool set for music and film production.
• Instant download
• Art of Transition also supplies you with 50 Unique Transition & Sweep FX audio samples to give you total control of each sound in the pack your way.
• Every transition was professionally mixed and mastered by a certified mixing engineer
• Compatible with all DAWs (Ableton, FL Studio, Logic, Reason, and more)
• Compatible with all Hardware and Software Samplers (Maschine, MPC, etc)
• All Sounds are Royalty-Free and Melody loops are in WAV Format
---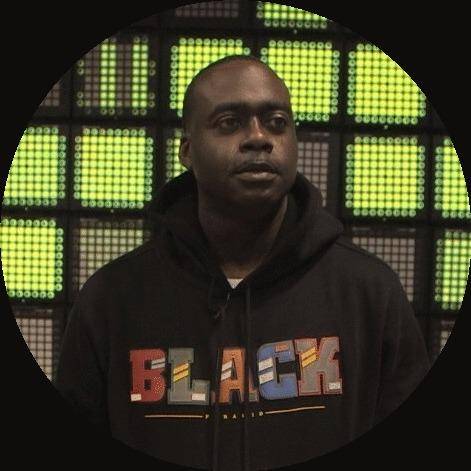 Best known as Producer and Chief Sound Designer for multi-platinum producer Timbaland, Sound Oracle's work has appeared on productions for the likes of Beyoncé, Jay-Z, Justin Timberlake, Chris Brown and Christina Aguilera.
One would define an Oracle as "a supplier of wisdom and insightful counsel."
However, when coupled with a personal quest to inspire the aspiring by adopting a system of authentic storytelling and originality there then lays the outline of the very existence of who the SoundOracle is.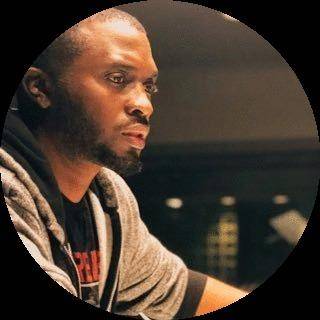 Mitchell "The Innovator" Tillotson is a Music Producer, Musician, Songwriter, and Sound Designer hailing from the greater Baltimore area.
Growing up as a Military Brat in the early 90's and 2000's and listening to producers like Teddy Riley, Rodney Jerkins, The Neptunes, and Timbaland, he fell in love with music at an early age.
The recent Fullsail Music Production Grad and Navy Veteran grew up deejaying the local scenes in the Baltimore/DC areas and is now starting to take the music world by storm.
Follow @iamtheinnovator on Twitter.
Ableton, Ableton Push, Beat Makers, Beat Making, Beats, Boom Bap, DJs, Drum Kit, Edm, Essential Transition FX, Fl Studio, FX, FX Samples, FX Transition, Hip Hop, I am the Innovator, Logic Pro, Loops, Maschine, Maschine Mk3, Melody Loops, Mpc Live, Mpcx, Music Samples, Music Producer, Powerful FX Transitions for Digital DJs, Producer, R&B Music, Rhythm And Blues, Royalty-Free, Samples, Sound Kit, Sound Library, Sound Packs, Sound FX, Sound Mixing, SoundOracle, Sounds, Sweep FX, The Art Of Transition, The Innovator, Transition Collection, Transition FX, Transition FX – Samples & Loops, Transition Sound Effects, Transitions, Transitions FX, Transitions Various Sound FX, Trap, Trap Music, Unique Transition & Sweep FX
Comments