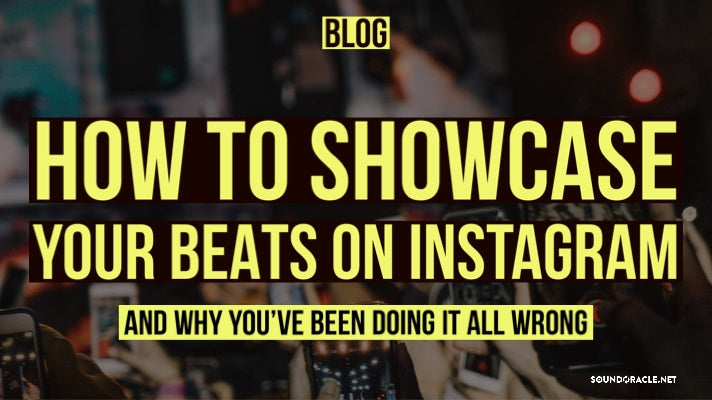 I know a lot of you love to show off your music via social media, especially on platforms like Instagram and Twitter.
With this tutorial, I hope to shed some light on the best way to accomplish this and get people to really hear and appreciate the music you put your time and effort into.
All the programs for the recording itself that I will share are free of charge, and all though I am using a Mac, the same programs and ideas work for PC as well. I will also list the download links for each one as well as a video detailing this process for some better guidance.
DOWNLOAD AND INSTALL ALL APPLICABLE PROGRAMS AND APPLICATIONS
To do this you are going to need a few free programs out the on the internet. The first will be Soundflower. This program will be used as your new audio interface internally to record what's in your computer. The Next program will be LineIn. This will allow you to route the audio to your regular audio interface so you can hear what you're doing while you record. Next you will need QuickTime player to do a screen capture. After this you'll need a program called HandBrake to convert it to the correct size for social media when you're done. The last programs are really up to you but you will need some sort of video editing program. I personally use Adobe Premiere Pro CC.
COMPUTER ROUTING
After all applicable programs are installed you will want to do the audio routing. First go to whatever DAW you use and change the Output device to the Soundflower option you installed earlier. From there go the LineIn application we installed and change the Output of that back to whatever audio interface you use. I personally have an Apollo Twin.  
CAPTURE
From here you will go to QuickTime player and hit File, Screen record. If you are strictly recording just a beat in the box you created then this will be the final stage. Simply go back to QuickTime and hit the stop recording button. Your video will pop up and be ready for the next stage. If you are looking to capture yourself playing along with the track however, you will want to hit record on whatever recording device you are using, whether this is your phone or an actual video camera. Jam out and capture the performance and hit the stop recording button again in QuickTime player.
EDITING
Next step is to edit the video using the audio from the screen capture and not the audio from the camera or phone. This audio will sound the best as it is a recording straight from the computer. This will help preserve the sonic of your track and beat without the unnecessary background and room noise you get from recording it just with your phone alone. If you have multiple cameras it will also be a good idea to do some multicam editing in your video editing software of choice. My favorite is Adobe Premier Pro CC. I would also choose a great thumbnail picture to use so aesthetically it looks nice and fluid while being displayed on your page.
POSTING
The last thing once editing is completed is posting. For this process it is ideal to make sure you have everything correct size wise so it will display correctly on whichever platform you choose to use. For this we will use HandBrake. You will want to make sure web optimized is checked and this will also compress the video file. Once this is completed you can email or iMessage yourself the video to your phone and uploaded to whichever social media platform floats your boat! Also, it important to use your top 30 hashtags only, as any more than 30 will make all of your hashtags invalid and not work. Aesthetically, it looks better to post these hashtags in the first comment instead of the caption area as well. A video tutorial detailing everything I just talked about, as well as download links are listed below as well for further clarification.
LINKS:
Written for SoundOracle.net by Mitchell "The Innovator" Tillotson, Producer 
....Guest blogger...
Mitchell "The Innovator" Tillotson is a Music Producer, Musician, Songwriter, and Sound Designer hailing from the greater Baltimore area. Growing up as a Military Brat in the early 90's and 2000's and listening to producers like Teddy Riley, Rodney Jerkins, The Neptunes, and Timbaland, he fell in love with music at an early age. The recent Fullsail Music Production Grad and Navy Veteran grew up deejaying the local scenes in the Baltimore/DC areas and is now starting to take the music world by storm. Follow @iamtheinnovator on Twitter.
MORE ARTICLES BY MITCHELL "THE INNOVATOR" TILLOTSON:
{"one"=>"{{ count }} comment", "other"=>"{{ count }} comments"}